All thanks to digital warehousing and the Industrial Internet of Things (IIoT), scalability in eCommerce and logistics business can now be realized effectively. Digital Warehousing is the new normal for the fulfillment and logistics industry. It simply means to digitize the operations of order-fulfillment. In this blog, let's go through the fundamentals of digital warehousing, how different it is from previous systems, its advantages, and the future.
Fundamentals of Digital Warehousing
Digitize your warehouse today!
Nitty Gritty of Digital Warehousing
The new technological possibilities have made many companies switch to fully automated and flexible digital solutions. Warehousing is one such industry. Smart warehousing or digital warehousing enables you to perform all warehousing and order-fulfillment operations constructively with the help of the latest technology.
What is Digital Warehousing?
Warehousing is a process in which you store the merchandise before selling them or transferring them to other fulfillment locations. Digital warehousing refers to the utilization of the latest technologies and automation to improve and optimize order-fulfillment operations.
It assists in increasing speed, accuracy, and visibility into the eCommerce supply chain. Digitalization in warehouses improves the bottom line for businesses and helps them scale better.
Digital Warehousing Vs Traditional Warehousing
Traditional Warehousing refers to the manual warehouse processes and workflows. Every operation from receiving the inventory to storing, restocking, and tracking, is executed by the merchant or the warehousing staff.
Warehouses with traditional systems face multiple problems due to inaccuracies and inconsistency. Hence, the introduction of digital systems in the industry was a must. Now, these systems are ruling the industry. According to Markets and Markets, the global Digital Logistics market size is expected to grow from USD 17.4 billion in 2020 to USD 46.5 billion by 2025. These figures clearly state that digital logistics and fulfillment are likely to grow in the coming years.
Digital Warehousing included digital systems to automate various processes such as storing, picking, restocking, returns management, and prediction, and directly link the stacker cranes for pallets to Warehouse Management Software (WMS). Additionally, they have telescopic forks to move pallets.
There are two types of digitalization of warehouses: semi-automated and fully automated. Semi-automated warehouses use traditional and automated methods for warehouse operations, while fully automated warehouses have end-to-end automated solutions.
Benefits of Warehouse Digitalization

Digital Warehousing enables you to optimize your workflows, manage the supply chain better, enhance transparency, improve speed, and boost order accuracy. Let's look at the top benefits of warehouse digitalization.
Improves Warehouse Efficiency
Automation in warehouse operations streamlines the order-fulfillment process. It eliminates time-consuming tasks, saving thousands of man-hours. For example, using an inventory scanner helps register the new inventory in the database easily and makes the sorting process faster. If it is connected with Warehouse Management System, accessing them later for selling or forwarding to new locations becomes easy. Along with this,
Tracking of inventory becomes easy.
Real-time location of goods is easily accessible.
Inventory is easily sorted.
Returns are managed accurately.
Less chances of damage or misplacement.
Better restocking decisions.
Automated reordering.
And more!
Hence, warehousing operations become faster and the order-fulfillment process smooth with warehouse digitalization.
Greater Accuracy in Tracking
In today's fast-paced world, 93% of consumers expect tracking information to be updated daily. Hence, to keep up with your consumers' expectations, automated systems help. It lets you update and track the order through a reliable warehousing solution.
Scalability
With digital solutions for inventory management and order processing, your fulfillment solutions and sales channel move quickly effectively, and efficiently. Furthermore, when your time-consuming processes are taken care of, you get enough time to invest in the market and upgrade your business. Hence, implementing the digital system is the key to improving and scaling your eCommerce business quickly.
Flexibility
Digital systems give the advantage of the flexibility to your business. Whether it is to start fulfilling orders from a new sales channel or from a new geographic location, digital systems help.
The Future of Digital Warehousing

To save time and money, digitalizing your warehouse and order-fulfillment process is the best way. Therefore, here are some warehouse digitalization technologies that will become more important in the coming years.
Real-time inventory management
Warehouse managers and workers always have a higher pressure of performing order-fulfillment operations in an efficient way. With manual systems, it is a difficult and risky challenge. However, when you automate the inventory management process, there is a higher success rate of faster and efficient order fulfillment.
Automatic identification systems such as RFID, sensors, GPS, etc., provide end-to-end visibility of inventory with operational intelligence from the collected data. Moreover, with the increasing number of small orders from omnichannel, real-time inventory management systems will become a savior of future warehouses.
Real-time data exchange
Transparency and easy accessibility are the cornerstones of warehouses and supply chain systems. To attain them and make them a permanent part of your warehousing, the implementation of digital systems is a must.
Digital systems make real-time data exchange easy, fast, and secure with the help of key technologies such as the Internet of Things (IoT).
Warehouse Management System
A WMS system monitors and controls all the logistics operations on a daily basis. It tracks the inventory in one or more warehouses. In addition, it keeps its information updated in real-time by syncing with multiple sensors and devices used.
Fulfillment Hub USA provides warehouse management solutions that track everything in real-time and monitor and control inventory from multiple locations. Additionally, it provides helpful insights for forecasting, and provides alerts at reordering points.
Demand Forecasting
Forecasting demands help you stay agile in the face of aggressive competition, demand fluctuation, and in the face of seasonality. It is one of the crucial things to do in any business and is also one of the toughest.
Fortunately, there are several supply chain forecasting methods that make forecasting demands easier. When you use Fulfillment Hub USA's latest tech and software to forecast, there is no scope for guesswork. It works on real-time data to analyze inventory performance over time.
Wearable technology
Wearables are small computers that can be strapped to the wrist, head, or any part of the body. Smart glasses, augmented reality, and voice-enabled devices are becoming popular by the day. They help optimize efficiency in order-fulfillment processes.
The interconnection between people and technology provides a better flow of information, a decrease in error rates, and better safety. Moreover, they offer greater visibility at a lower cost.
Autonomous guided vehicles
AGVs are becoming more popular, mainly because of the labor shortages the warehousing industry is facing. The industry giants like Amazon are maximizing their automation and substantially reducing costs, time, and labor.
To Wrap It All Up
The smart warehouse is a reality that the warehousing industry must be ready to implement in order to thrive. Warehouse digitalization is the future and if you are not ready to make it fit in your business model, it's time you start implementing it. However, it is an expensive choice to automate the warehouse and make the complete order-fulfillment digital.
Hence, it is better to outsource your order-fulfillment process and warehousing to a fulfillment center that works with the latest technologies and is an expert in the industry like Fulfillment Hub USA.
Automate your eCommerce operations with Fulfilment Hub USA
Fulfillment Hub USA is tech-driven to help you scale your business and automate your business operations. We make your business thrive in the industry with advanced digital solutions. With us managing your eCommerce operations, you get enough time to expand your business operations. Moreover, our software helps integrate all your sales channels and lets you manage orders, shipping, and inventory in one place. It lets you access everything with ease, efficiently.
FAQs
What is digital warehousing?
Digital warehousing serves as a solution for the supply chain which utilizes the latest technology and automation for various order-fulfillment operations.
What is the technology used in smart warehouses?
Various latest technologies are used in smart warehouses such as the Internet of Things (IoT), blockchain, and robotics.
What is the digital warehouse management system?
A warehouse management system is a software solution that simplifies the complexity of the order-fulfillment process. It aims to better the fulfillment operations, manage and monitor inventory while collecting data for demand forecasting.
What is a smart warehouse?
A smart warehouse uses machines and computers to complete common warehouse operations, previously performed by humans.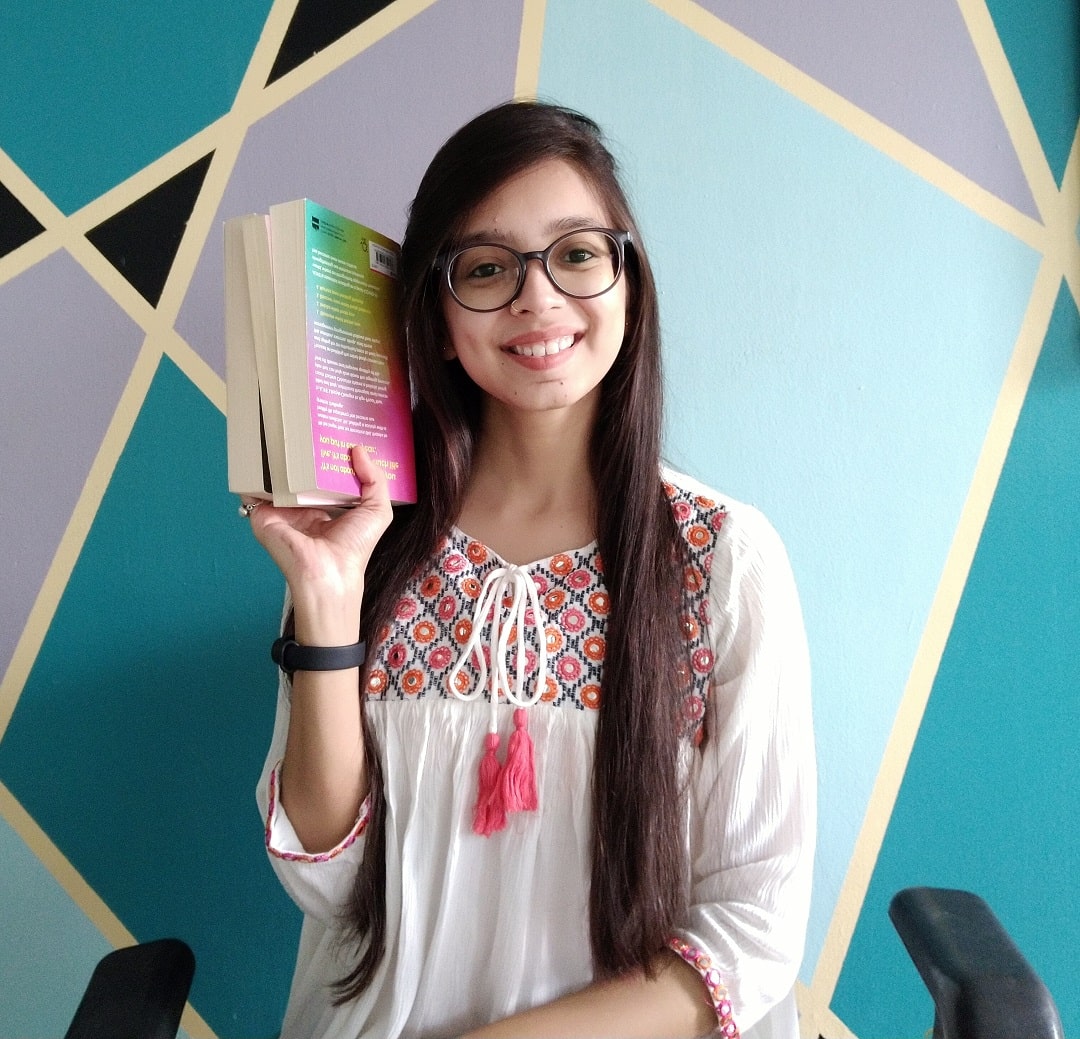 She is an avid reader turned content creator. She has over 4 years of experience in writing B2B and B2C website content, articles, and social media content. She has worked with different types of content; from tweets to full-fledged video scripts and privacy policies. Apart from reading and writing, she connects with plants, travelling, and psychology.