A well-known phenomenon: when you order something online, you, as a buyer, have to pay for everything, even in case of loss or damage. However, have you ever thought if your seller takes responsibility for the package, including the costs, until it is delivered to you? Is it possible? Well, under Delivery Duty Paid (DDP) Incoterm, it is.
Stop right here!
Because Fulfillment Hub USA is taking all your worries about DDP away!
Delivery Duty Paid (DDP) is one of the 11 Incoterms widely used in international shipping. It demands sellers to pay for the order fulfillment and take complete responsibility for the package until it is delivered. But why would any seller opt for it? Let's dig into it.
All About Delivery Duty Paid
International trade has seen a noticeable growth due to the widespread use of the internet and mobile devices. This has benefitted large corporations along with small and medium businesses as well. However, this growth has increased the potential for disputes due to varying import and export conventions.
The International Chamber of Commerce established the 11 Incoterms to prevent such disputes for a clear understanding of shipping terms and risks and responsibilities associated with all the parties involved. Among 11 Incoterms, we are going to discuss Delivery Duty Paid in this article.
Delivery Duty Paid – What is it?
The Delivery Duty Paid (DDP) is a delivery agreement whereby the supplier (seller) is liable for the goods until they are delivered to the buyer. The risk and responsibilities associated with the shipment are of the seller. They need to pay for shipping costs, export and import duties, insurance, and other costs.
DDP is one of the Incoterms (International Commerce Terms) that defines the responsibility of sellers and buyers. This is primarily used in international shipping transactions and helps you explore the market's potential worldwide. Moreover, as a seller, it gives you a chance to quote prices higher than the usual market rate and increase your profit margins.
DDP Responsibilities – Buyers and Sellers
Though it is clear that the seller takes care of everything, there are few responsibilities that the buyer has to take care of. Let's have a look at both of their duties:
Buyer's Responsibilities:
The buyer in DDP has minimal responsibilities. This includes receiving goods, and part of it is the unloading process and its fees.
Seller's Responsibilities:
Under DDP Incoterms, the seller is obliged to:
– Drawing up sales contracts and related documents
– Fulfilling all import and export requirements
– Paying for all import and export duties and taxes
– Cover the cost of transportation from the warehouse to the final agreed-upon destination
– Take care of all government inspections
– Ensure that the goods arrive at the destination
– Incur all damage or losses, if any occurs
Let's have an overview of their responsibilities:
| | | |
| --- | --- | --- |
| Responsibilities | Seller | Buyer |
| General | Deliver the goods and commercial invoice | Pay the price of the goods as agreed in the contract of sale, after delivery |
| Delivery | Deliver the goods at the agreed date and time with the preferable shipping method | Take the goods after they are delivered |
| Risks | Responsible for all of the risks until goods are delivered | Responsible for all of the risks once the seller delivers the goods |
| Carriage | Make the carrier contract and pay the cost | No obligation |
| Insurance | No obligation | No obligation |
| Delivery/transport document | Provide a transport document at own cost | Accept the document |
| Export/Import Clearance | Responsible for all export clearance expenses along with all the formalities involved | Assist with import clearance if required |
| Checking | Pay for all checking operations like weighting/counting of goods, packaging, etc. | No obligation |
| Notices | Notify the buyer when goods have been delivered | Notify the seller of the destination and time |
DDP Timeline
DDP follows a simple timeline where the seller has most of the responsibilities until the buyer receives the product.
Seller picks, packs, and fulfills all the necessary requirements for the goods to be shipped.
Afterward, the seller ships the order with a reliable shipping carrier.
The package is then shipped to the destination via any method of transportation.
The seller is then liable for taxes once the package arrives at the destination.
Once the package arrives, the buyer is now responsible for the actual product and pay the price to the seller on the agreed contract.
Sellers incur the charges in case of loss or damage while buyers pay for unloading fees and everything required after receiving the product.
DDP Fees

For sellers, there are various fees associated with DDP. To determine if you will make profits from your sale using DDP, calculate the fees you have to pay. Sellers assume responsibility for all these fees:
Shipping Fees
It can be expensive to ship products via sea or air. Therefore, always know the price beforehand, especially in international shipping.
Import and Export Custom Duties
When shipping internationally, you must know about the import and export custom fees. If you choose a less reliable transportation service that handled your DDP poorly, it is likely to be examined by customs, which causes delays. Hence, choose your shipping partner wisely.
Damage Fees
If any damage occurs to the shipment, the seller has to bear its cost along with the reshipment of the new products.
Demurrage and Storage Costs
Under DDP, the seller absorbs the cost for storage and demurrage in case of delays by delivery drivers, custom authorities, other government agencies, and air/ocean carriers. These are unanticipated costs and can eat into the profits. Hence, it's better to partner with a reliable logistics partner and know the cost beforehand.
Shipping Insurance
Shipping Insurance is not mandatory. However, some sellers prefer it to lower risks.
When to Use DDP?
Due to the disadvantages for sellers discussed above, the ideal time to use DDP is when the supply chain costs and routes are stable and predictable. Therefore, it is better to create a probable shipping quote beforehand and get a customer agreement on it. Moreover, consider using DDP when you have confidence in your logistics company, and they own a successful track record of delivering to other customers internationally under DDP Incoterms.
So, Is DDP Beneficial for Your Business?
The answer to this question depends on your product's costs and customer demands. If using DDP profits you and your customer then, you should opt for it. However, it is better to consider a 3PL for it. There are various benefits that a fulfillment company can offer. Their experience, network, and expertise in the industry can help you serve your customers effectively and efficiently.
Serve Your Customers With Fulfillment Hub USA
Fulfillment Hub USA is your tech-driven 3PL partner. We are experts in the logistics and fulfillment industry, serving customers across the globe. Our shipping and freight services are affordable, reliable, and on time. The team of experts at FHU is available to help you 24/7 with all the queries you have. Contact them today to serve your customers efficiently.
FAQs about DDP
Who pays DDP freight?
Delivery duty paid is a delivery agreement whereby the seller assumes all responsibility, risk, and costs of the package until it is delivered to the buyer.
Does DDP include customs clearance?
In the DDP agreement, the seller is responsible for customs clearance, including duties or VAT.
Is it possible to reject a DDP shipment on arrival?
In theory, yes. However, it depends on what the contract says. Some sellers require a payment or deposit before the goods have arrived, and if a buyer rejects the shipment in this situation, they are likely to lose their deposit.
Is DDP shipping door to door?
The seller provides door-to-door delivery under a DDP Incoterm, including customs clearance and shipping charges.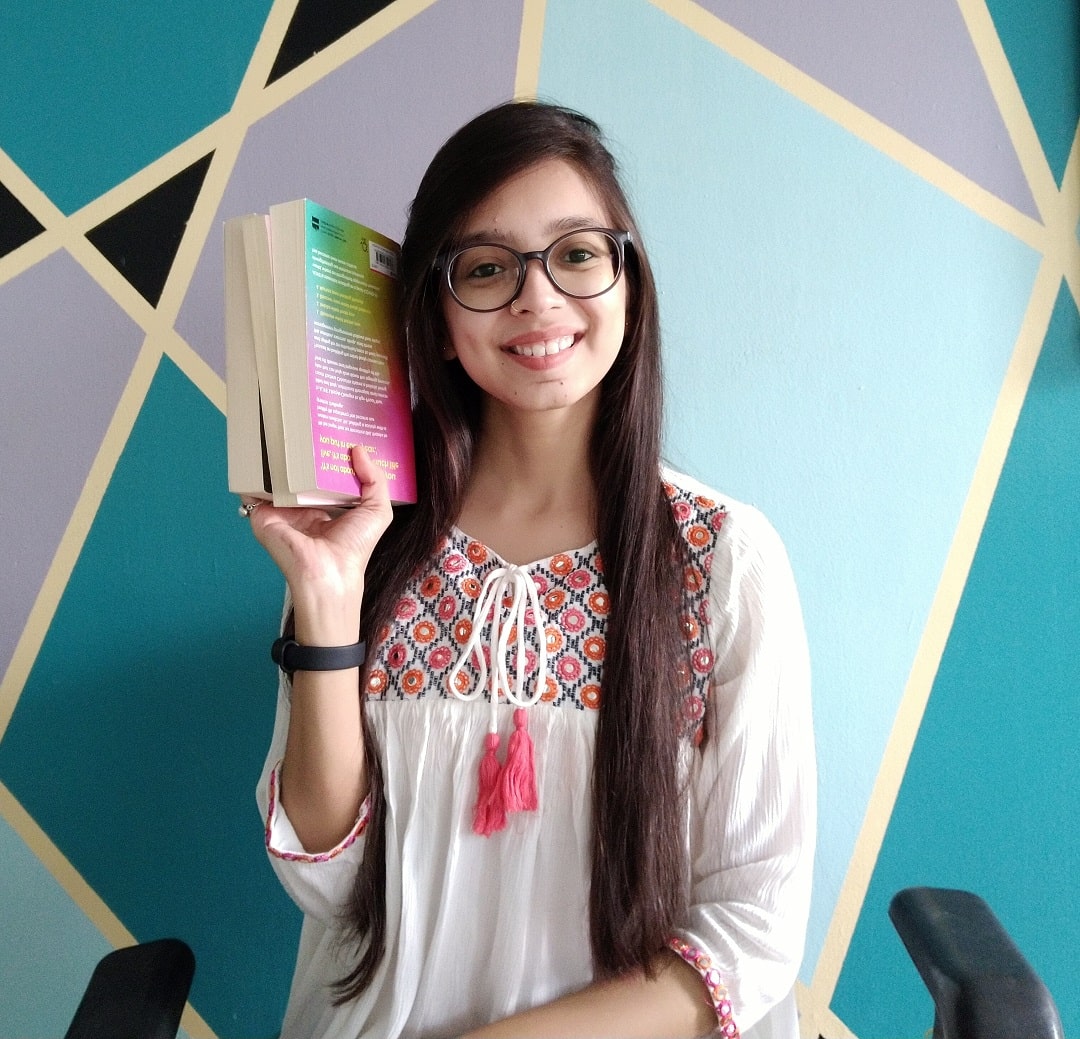 She is an avid reader turned content creator. She has over 4 years of experience in writing B2B and B2C website content, articles, and social media content. She has worked with different types of content; from tweets to full-fledged video scripts and privacy policies. Apart from reading and writing, she connects with plants, travelling, and psychology.