A buyer's journey from browsing products to check-out is crucial and needs to be keenly designed. If you fail to do so, you lose your users and can end up with an increased shopping cart abandonment rate.
To understand shopping cart abandonment, imagine you have a physical store. One hundred customers walk in, fill up their carts, and 76 of those 100 customers leave your store and their full carts loaded with products without purchasing. This is shopping cart abandonment. The situation may seem far-fetched, but in e-commerce, this happens every day. If this happens to you, find out the reasons for it and how to prevent it. In this article, let's dig for all these answers.
Increase Your Sales with Fulfillment Hub USA
Nitty Gritty of Shopping Cart Abandonment
Shopping cart abandonment is one of the crucial problems and largest obstacles for online businesses to overcome. According to SaleCycle, 75.6% of people abandon their carts worldwide. Hence, it's essential to keep a keen eye on the check-out journey of the buyer.
Why Do Customers Abandon Carts?
The shopping cart is the last stage of a buyer's journey. The reasons that provoke customers to bounce from the cart are many. It can be slow delivery methods or slow speed of the website. Let's dive into details of why people abandon carts.
Suspicious Website Look
According to Baymard, 17% of people abandon their cart because they don't feel the website is secure enough for their credit card information. If your website looks unprofessional and suspicious, then your customers won't complete their payments. It makes them doubt your credibility and hamper your brand image. In simple words, they won't enter their information without trust.
Requires Registration
Check out process should be simple and of about a few steps. If you want every new customer to create an account before final purchase, you are instituting an unnecessary obstacle for them, and eventually, they will bounce off.
Slow Delivery Methods
Shipping is one of the prominent factors in concluding the final purchasing decision. Unfortunately, it has been proven that 19% of buyers abandon their carts because of slow shipping. This means consumers are becoming more demanding than ever. Hence, shipping carriers are re-planning their plans and including faster shipping methods to overcome this problem.
Higher Shipping Costs
Nobody likes to pay extra, and people certainly won't pay you more for shipping if your competitors offer less. Hence, if you are charging more for shipping, your sale rate will go down.
Hidden Fees
Transparency is important, especially when money is involved. Your buyers don't want to be surprised at the last stage with unknown charges they have to pay. 17% of people leave their cart because they couldn't see the total cost upfront.
Restrictions on Product Quantity
Along with the pricing, the quantity of products that a user can buy and is available in the store should be upfront. Shoppers don't want to add items to the cart to find out later that they can't buy them. Hence, keep it transparent and reduce consumer frustration.
Comparison Shopping
Deal-hunting shoppers are always on the lookout for the best deals, and it's not uncommon for them to add items in a cart, only to abandon them and purchase them from somewhere else.
Lack of Desirable Payment Options
Online shoppers usually have a preferred payment method, and if you don't offer them the flexibility to use their desired method, you might end up with an abandoned shopping cart full of products.
Vague Return and Refund Policies
When a user purchases any product from any platform, they demand a smooth return and refund policy. They don't want to be stuck with a damaged product and lost money. Hence, an ambiguous return and refund policy can make your customers go away.
Foreign Currency
The total cost of the product is visible at the end of the buying journey. When a user shops from your international store, they expect to see pricing in their native currency. If they can't find it, they are likely to abandon the cart and seek the product in another store.
Site Speed and App Performance Issues
An unstable and buggy site can lose your customer's confidence in you and, ultimately, your sales. Shoppers are less likely to enter any information in an unexpectedly slow loading page and on a site that crashes a lot. It is out of fear of getting charged twice, or payment might fail.
No discounts or Coupon Codes
Deal-seekers are always on the lookout for coupons and offers. If you offer discount coupons on your site, it is more likely that the shoppers will stay and purchase from you.
Conducting Research to Buy Later
Some cart abandonment is impossible to eliminate. Often, shoppers like to research products, brands, and deals before they buy. For this purpose, they add items to the cart with the intention of coming back. In fact, many will return several times before making a purchase.
Calculate Shopping Cart Abandonment Rate for Your Online Store
Formula to calculate your online store's cart abandonment rate is
CAR (in %) = (1 – CT/CC) *100
Here:
CAR stands for Cart Abandonment Rate
CT = Number of Completed Transactions
CC = Number of Carts Created

Hence, revenue loss for your business is calculated as the number of abandoned carts multiplied by the average order value. Shopping Cart Abandonment Rate is a good metric to track the growth of your business and flag potential issues.
However, it only gives you an idea that something is wrong. Hence, along with the shopping cart abandonment rate, calculate other related business metrics as well to identify the exact issue and solve them at the earliest.
Tips to Reduce Shopping Cart Abandonment Rate

Increased shopping cart abandonment rate cost you customers and sales. Hence, it is vital to reduce it. There are many ways to reduce it, and the below-mentioned are some of them. First, analyze your website, figure out what's wrong, and then apply what's best for you.
Build a User-Friendly Website
When your website looks suspicious or is complicated, users are less likely to purchase. Hence, start by building a user-friendly website that directs users to the check-out page without any hassle.
Trouble-Free Checkout
A check-out page with multiple elements on it can be confusing. Design a simple, attention-grabbing page that makes the check-out process easy for the user. There are various companies that specialize in developing the check-out page only. They keenly put every element on the page that directs users directly to pay.
Thumbnail Images
After adding products to the cart, if you display the thumbnail image of the selected products, you eliminate the possibility of distraction for the user. In addition, it is one of the grounding techniques that reassures customers of what they are buying.
Progress Bar
When in eCommerce, it is important to grab the attention of the user. If you make the buying process long, you are likely to end up with an abandoned cart. Hence, display a progress bar if the process is lengthy. It helps eliminate ambiguity and make the process clearer. Displaying the progress bar is another grounding technique to make the user stay at the check-out.
Guest Checkout
Keep your website and buying process simple. The sign-up process should allow the user to continue as a guest on the website because many of us don't want tons of accounts everywhere. The guest check-out option can reduce your shopping cart abandonment rate effectively.
Keep It Short
Along with a guest check-out, keep the registration process and form short and simple. If you ask for too many details for a sign-up, users can get overwhelmed. To keep the form concise, you can ask for 'Full Name' instead of writing 'First Name' and 'Last Name.' Furthermore, allow users to mark the shipping address as the billing address and remove the extra fields. Signing up with Gmail also saves time and is generally preferable.
Payment Modes
There is always a payment method that you prefer. Hence, enabling multiple payment modes for your customers makes them stay at the website and complete the purchase. Moreover, include international payment methods, currency conversion, and trust logos at the check-out to increase sales.
Easy Navigation
Make it effortless for customers to save products for later and navigate from any website page to their cart. This makes their experience on the website smooth and more likely to increase sales. It seems easy but one of the hardest to get right.
Call to Action
CTAs are meant to motivate customers to proceed. Therefore, the choice of words that you use in your CTAs affects sales. Experiment simple words with ambitious words and find out what works best for you. Make sure to keep your CTAs as clear as possible. Moreover, keep the messaging consistent throughout the check-out process.
Shipping Methods
There are multiple shipping methods that you can offer to your consumers. Shipping carriers worldwide offer partnerships and discounts if you ship in bulk. To avail discounts, the best option is to hire a third-party logistics partner. Fulfillment Hub USA is the largest fulfillment center in South Florida which ships across the globe with multiple shipping carrier integrations. We offer same-day delivery in Miami as well.
Coupons and Offers
You get ahead of your competitors when you offer discounts and deals to your customers. If you are offering coupons, then add the 'auto-add' feature to the check-out page. Additionally, provide discounts on different bank accounts' credit, and debit cards like eCommerce giant Amazon does. You can also cater to your customers with 'money-back guarantee' if possible.
Crystal Clear Costs
Be sure to keep the costs and fees upfront. Make sure your user knows shipping and extra costs, if any, before they check out. It should never come as a surprise to them. Your customers can easily identify when the final price is exorbitant. Hence, try to keep it less along with stating everything clearly.
Page Load Times
According to Visual Website Optimizer, nearly 57% of shoppers abandon their cart if the page doesn't load in three or fewer seconds. In addition, pages that load slowly are viewed as untrustworthy. So, to make your customers stay at your website, make it your priority to reduce your page load time.
Our subsidiary, AppManufact, is the leading website development company. They build website, apps, and software that represents your values and are user-friendly. Contact them today to get started.
Retarget Your Target
Have you ever seen an ad for a product that you were browsing before? Well, that's retargeting. It is a marketing technique that targets users who have already interacted with you once or several times. Retargeting or remarketing is vital for eCommerce sellers. You can remarket customers who abandon their shopping carts with Google AdWords and Bing Ads.
In A Nutshell
Shopping Cart Abandonment is a critical problem in an eCommerce business. It happens due to various reasons and can be reduced with a well-thought strategy. If your shopping cart abandonment rate is high, consider rebranding and applying the techniques mentioned in this blog to prevent it.
Yield More Sales with Fulfillment Hub USA
Fulfillment Hub USA assists you in increasing your sales with ease. We provide you with same-day delivery in Miami, two-day delivery, and multiple shipping carrier integrations at an affordable price. Furthermore, you can expand your business with our various eCommerce merchant integration. We are tech-driven to serve you better. Contact our experts today to increase your sales.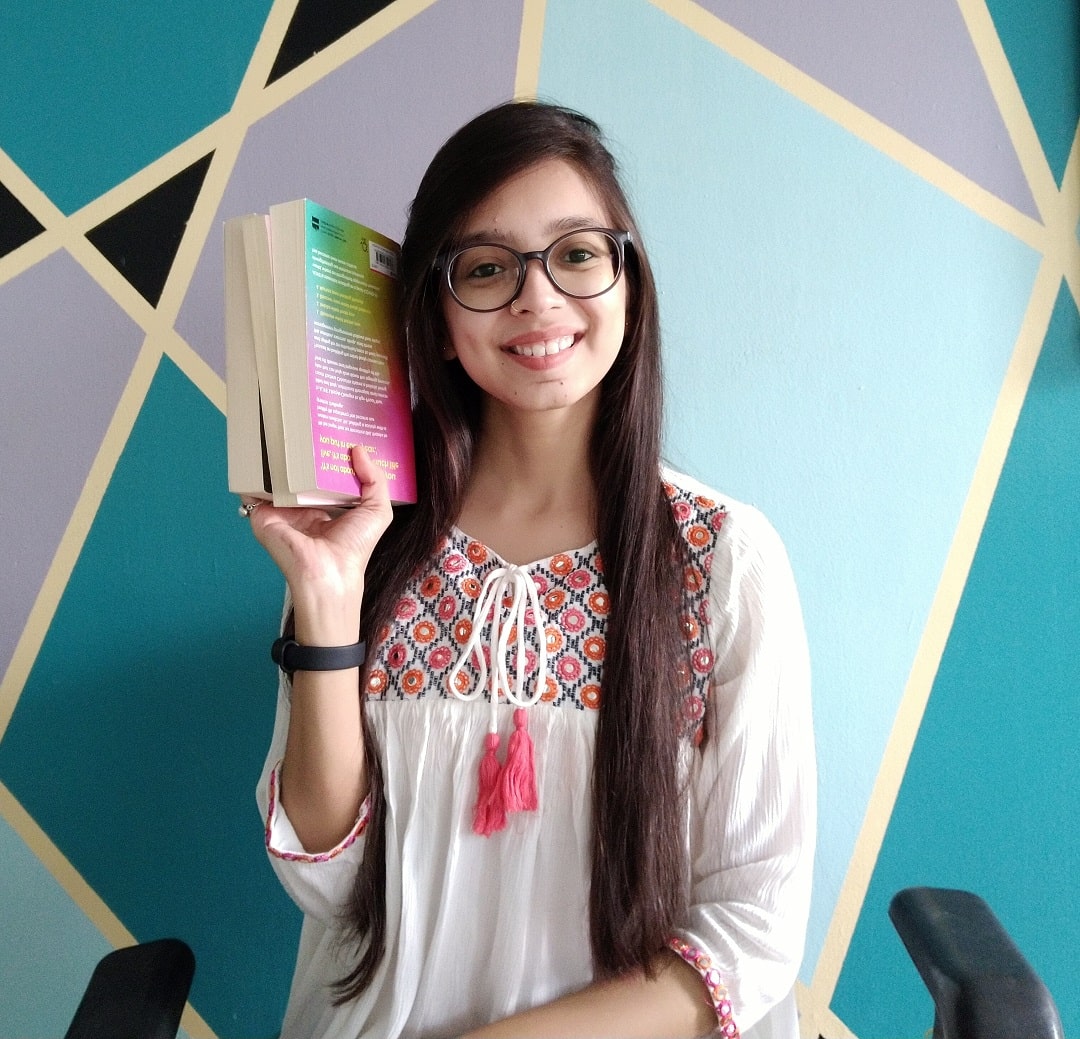 She is an avid reader turned content creator. She has over 4 years of experience in writing B2B and B2C website content, articles, and social media content. She has worked with different types of content; from tweets to full-fledged video scripts and privacy policies. Apart from reading and writing, she connects with plants, travelling, and psychology.