Selling internationally has always been the dream of eCommerce businesses of all sizes. However, international eCommerce selling comes with its own set of challenges. Nevertheless, done right, international eCommerce selling will take your business to the next level. Ergo, we are writing this article to list the best practices for selling your products internationally.
Want to deliver your products internationally?
Why should you consider selling your products internationally?
When the pandemic struck, all countries were locked down one by one, businesses across all the industries hit rock bottom. But the eCommerce industry kept rising at a meteoric rate. Needless to say, the pandemic acted as an active catalyst for the growth of e-commerce businesses around the globe.
The modern consumer's dependence on home delivery and eCommerce has increased, presenting eCommerce owners with a plethora of growth potential. Take a look at the pace eCommerce has grown over recent years.
These statistics prove the potential of the global eCommerce industry. With such massive numbers, business owners find it hard to resist the urge to sell their products online internationally. Moreover, thanks to the advancement of technology and cross-border transportation, many local merchants are taking their business global, eager to capture new international customers.
If you too, are planning to expand your business operations overseas, then you have come to the right place.
So, without further ado,
Step by Step Guide for International eCommerce Selling
Every great business was once an idea, and an idea needs to be executed strategically. Therefore, the first thing to do before opening your doors to the world is to plan your business operations.
We thought these tips might help you plan your business expansion internationally,
Research and identify your target market
Do your homework before stepping into the international market!
Selling your products in every country on this planet might actually not be a very good idea. And it is better to limit your area of trade considering numerous limitations, such as
The demand for your product in that particular country – for example, you might be selling ski boards and snow blades primarily purchased in the countries where it snows. It is pointless to market them in countries where it doesn't snow and has practically no demand for ski boards. Similarly, before entering the market for a particular country, try to analyze if that market has demand for your products.
Language barrier – Needless to say, not all countries speak the same language. There are a lot of French and Spanish-speaking countries. When you target such countries, you will have to curate your marketing content in the relevant language. Also, you have to make sure that you are conveying the right message to the audience. Using google translator to translate your content might change the context or meaning of your content.
Your country's trade relationship with the targeted country – Unfortunately, some countries are not on good terms with each other. Selling your products in those countries is impossible unless you want to smuggle them into that country. The US has banned all kinds of trade with countries like the Republic of Cuba, Syria, Iran, North Korea, and Venezuela; therefore, selling products in these countries is a no-go for eCommerce businesses based in the US.
Select the Channels Best Suitable for You
After you have finalized which countries you will sell your product in, it's time to choose the channels you will market and sell your products through. When we say 'channels', do not get confused between marketing and sales channels.
Marketing channels are primarily social media platforms, email newsletters, Google ads, Facebook ads, etc. At the same time, sales channels comprise third-party eCommerce sites like Shopify, Etsy, eBay, native mobile applications for your eCommerce, and your official website.
So, deciding which channel you will sell through is absolutely crucial. In some countries, you can easily sell your products through the Facebook marketplace and google shopping. However, in China, Baidu is more popular than Google and Facebook. Similarly, in Russia, Yandex is dominant.
Thus, based on the countries you are focusing on doing business in, choose the best suitable channel for your business model to sell your product.
Pay Attention to Marketing
Marketing is the only ray of hope while building your customer base and acquiring new customers. Marketing and branding are the keys to the growth of your business. Hence, pen down a solid digital marketing strategy with your team and put your best foot forward. And needless to say, when you are selling internationally, the best option to promote your product is digital marketing.
There are a plethora of digital and content marketing strategies that will help boost the traffic to your official website. And the best part is that you can harness the advantage of running digital ads on various platforms. For budding businesses, digital ads can provide great support in increasing sales. Along with paid ads, you can use the power of social media to increase brand awareness and customer interaction.
Choose The Right Payment Option
There are certain challenges a business needs to overcome when it comes to payment. The first challenge you must overcome as an online business is – offering enough payment options. Research by Baymard Institute has found that more than two-thirds of online shopping carts are abandoned due to insufficient payment options. So, make sure you don't lose potential customers for this particular reason.
In addition, consumers' choice of payment options differs from country to country. For example, European people prefer paying through Visa, American Express, Mastercard, whereas Asian countries strongly prefer cash on delivery.
Furthermore, payment options like "buy now, pay later" are becoming popular. See if it fits your business model.
Now, addressing the elephant in the room – currency!
You have to consider the local currencies when planning to take your business abroad. Offering consumers the option to pay in their local currencies is the best solution to overcome this problem. Or, perhaps you can receive payments through PayPal. However, your customers will have to pay a fee for the currency conversion.
Understand Taxation and Regulations
Every country has a unique tax policy and regulations regarding international product imports, making international selling a little complicated.
Selling internationally is more than just deciding which country to sell in. As an international eCommerce business, you must be aware of the rules and regulations that the country's government has imposed on international eCommerce and how they apply to your products.
And the most crucial hurdle you need to cross is customs. It is mandatory that all shipments arriving from abroad need to have a customs form attached to the outside of the package displaying information of the contents, value, and purpose to the customs officer.
In addition to this, the sale of certain products in some countries is prohibited. For instance, you cannot sell recreational marijuana in India. In contrast, the sale and possession of marijuana in 13 American states are legal.
Take your customers' feedback.
Your customers' feedback will help you improve your brand; therefore, take your customers' feedback seriously. For example, your customer might give feedback about the quality of your product or the process of ordering and delivery. It will help you realize the weak points of your business.
And you can use good feedback, wherein a customer who purchased from is praising the quality of your product or is happy with the quick delivery process, as a marketing tool. New customers do not make purchase decisions right away without looking at the reviews of your product.
You would be astonished to know that nine out of ten customers read reviews before purchasing an item. And a whopping 79% of customers trust the reviews they read online. So, undeniably, feedback and reviews have become virtual word of mouth.
Lay Down your International Return Policy
Return policy is an unavoidable aspect of an eCommerce business. Therefore, sketching down your international return policy is paramount. And we suggest you be clear to your customers about any return fees you will charge if the customer decides to return your product. Keeping your return policy explicit helps win your customers' trust, considering the fact that they are unfamiliar with your brand.
In addition, a returned product means extra work logistically; if you are delivering your product by yourself, it is going to be a nightmare for you with the added shipment expenses. Therefore, it is advisable to outsource your fulfillment operations to a third-party fulfillment service provider to best manage your offline operations like packaging, delivery, handling returned products, and handling the cash paid on delivery, which brings us to the next point.
Choose Fulfillment Hub USA for Fulfillment and Shipping
From warehousing, kitting, fulfillment services to package delivery, Fulfillment Hub USA has everything you need to make offline operations of your eCommerce business seamless. We are among the leading fulfillment service providers offering our services to businesses of all sizes and industry. Explore our services to choose the best service suitable for you.
While you are focusing on improving your brand and growing your business in an international market, you can leave the hassle of kitting, shipment, and other necessary fulfillment processes to us. We are happy to make your business operations efficient and seamless.
Summing up
We don't want to deny that selling products internationally comes with its own set of challenges, making it more difficult than selling your products domestically. However, this must not stop you from selling your products across borders when there are challenges; there are relevant solutions too. With a carefully laid out plan and a thorough market analysis, you too can launch your brand internationally. Just don't forget to do your homework before stepping into uncharted territories.
Frequently Asked Questions:
What is international eCommerce selling?
International eCommerce selling is nothing but selling your products beyond the borders of your country.
Is selling my products internationally difficult?
Absolutely not! All you need to do is tie up with Fulfillment Hub USA, your international shipment will be taken care of efficiently.
How can I start international eCommerce selling?
Research and identify your target market
Select the Channels Best Suitable for You
Pay Attention to Marketing
Choose The Right Payment Option
Understand Taxation and Regulations
Take your customers' feedback
Lay Down your International Return Policy
Choose Fulfillment Hub USA for Fulfillment and Shipping
How do I get international orders?
To get international orders for your eCommerce store, make your online store visible to the international audience. And employ social media marketing, content marketing, and digital ads strategies to build brand awareness and trust.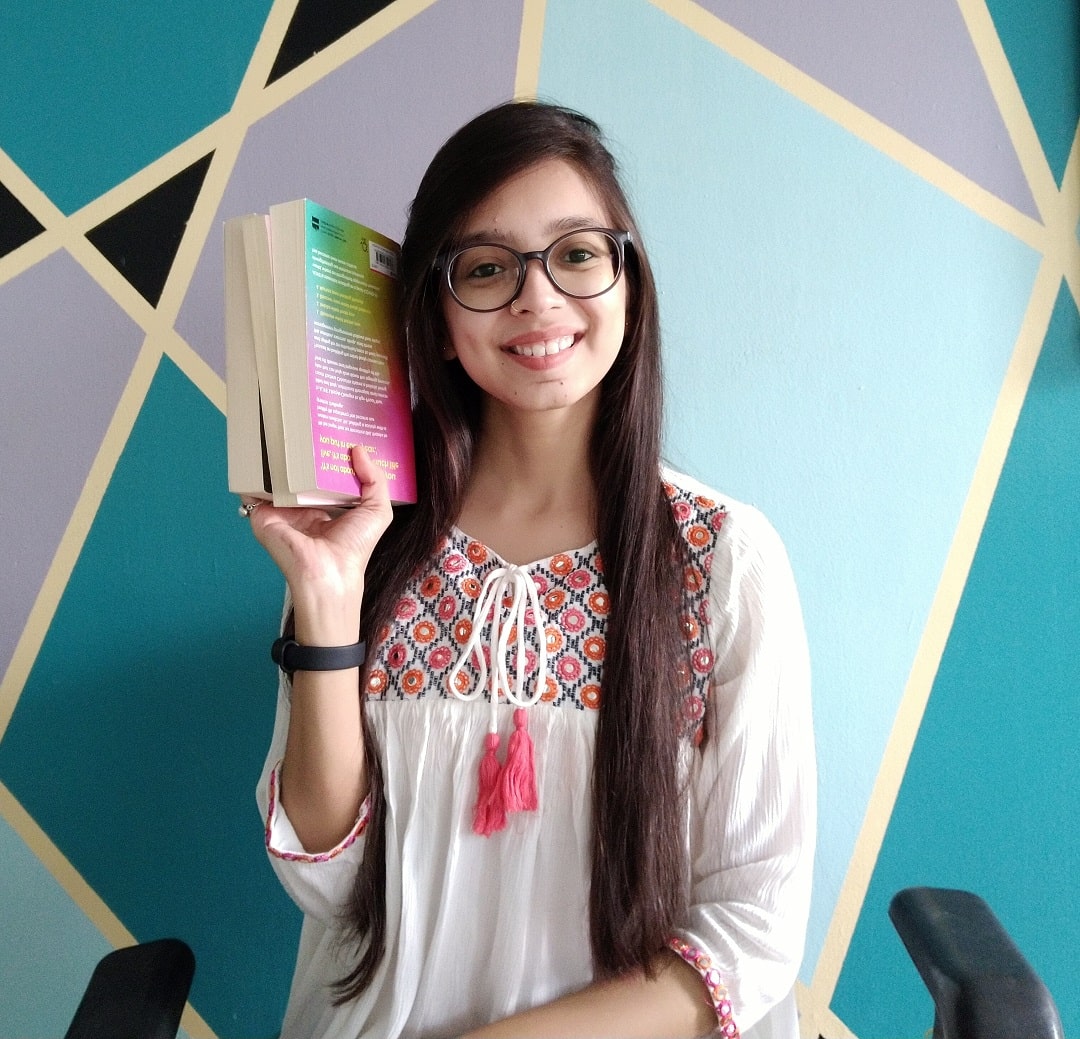 She is an avid reader turned content creator. She has over 4 years of experience in writing B2B and B2C website content, articles, and social media content. She has worked with different types of content; from tweets to full-fledged video scripts and privacy policies. Apart from reading and writing, she connects with plants, travelling, and psychology.