Have you ever come across a product that you can buy with a single click while scrolling Instagram? Probably yes, right? This is one of the new trends of eCommerce. Targeting your right audience on the social media platform is becoming the new normal for the eCommerce industry. Social commerce is about engaging customers in an effective way. In this blog, let's explore what it incorporates, its benefits, and some top tips for establishing an effective omnichannel social commerce.
Build connection with your audience through Social Commerce.
Fundamentals of Social Commerce
Social commerce is the convergence of eCommerce and social media. Brands in social commerce use social media to sell and drive sales for their eCommerce business. But is it worth it? Will people continue to use it? Well, the answers to these queries are YES. According to Statista, sales through social media platforms were approximately $560 billion in 2020. And that's just the beginning. It's forecasted that social commerce sales will reach about $2.9 trillion by 2026.
This figure shows that social commerce is a booming industry and is highly likely to grow in the near future. Therefore, it is the right and profitable time to jump into the industry.
What is Social Commerce?
Social commerce is the process of selling products directly through social media. The integration of social experience and eCommerce is enabled through social commerce. It is generally mistaken with social media marketing. There is a difference between SMM (social media marketing) and social commerce. When you promote your brand and drive the customers to your eCommerce website, that's marketing. On the other hand, social commerce is to generate sales and revenue completely through social media. Social commerce ensures a seamless and easy experience for digital shoppers.
Though social commerce and social media marketing go hand-in-hand, you can manage everything from social media, from selling, displaying products, creating catalogs to resolving customers' queries hassle-free. Hence, it is easy to sell and manage your business without a website.
Social Commerce Ecosystem
When your social commerce setup is fully developed, shoppers can complete the process of payment and checkout without ever leaving the platform. Shoppers can even connect with the customers via the social media app's messaging features or with AI-driven chatbots.
Social commerce engages customers in 3 principal ways:
Content-Driven: Social media posts with content related to the latest products and services. It leads to brand discovery, engagement, and action.
Experience-Driven: In today's technology-driven era, there are numerous experience-driven channels like Livestream and AR/VR. If you include the latest technology, it enhances your visitors' and customers' experience.
Network-Driven: When you are driving a network-driven community like Meesho and Alibaba, you make your brand fun, valuable, and purpose-driven for your customers.
Whether you are a brand or an individual, the social commerce market has growth potential for you. It is efficient, rapidly growing, and cost-effective.
Benefits of Social Commerce

Social commerce is becoming the new normal of today's world because of the immense benefits it offers. Some of them are:
Drive Authentic Engagement
Social networks allow businesses to relate, not just sell. Showing up in your customers' news feed consistently creates an opportunity for you to interact with your customers. It further allows you to enhance the authenticity of your business and helps consumers make an informed purchase decision.
Engaging content like videos, polls, stories and contests can do wonders for your brand. It makes your audience feel connected to your brand.
Build Trust and Loyalty
When you are on social media sharing engaging content and showing people the person behind the brand, it is highly likely that your consumers will trust you. Moreover, people trust other people more than brands.
If your numerous satisfied customers are leaving good reviews on your social media page, potential customers are highly likely to trust you more and purchase your products. Therefore, focus more on posting reviews and feedback, behind-the-scenes video clips or Livestream, who you are as a person, and more content that helps you connect with your audience.
Make Buyers' Journey Frictionless
At the core, social commerce is all about making the buyers' journey easy. When consumers shop on social media, it is frictionless for them to follow through from product discovery to purchase. It removes the potential for uncertainty and cart abandonment, which is higher in traditional eCommerce stores.
Buying from social media is a seamless experience. For example, in Pinterest's checkout process, the consumers browse the platform and save the products/posts they like. From there, they can press the 'Buy' button and purchase the product right there. The payment process is smooth, making the complete buying journey seamless.
Make Your Brand Global
When you sell from social media shops, you make your brand global. That is the best thing about social commerce; it has no geographical boundaries. So to target the international audience, there is no better platform than social media.
Social platforms make it easy for brands to expand their reach and market their products internationally. To make this happen for your business, you need an effective social commerce plan and strategy. People from all over the world are on social media and changing the way they shop online, and this is the time for you to make the most out of it before it's too late.
Tips for Effective Social Commerce
Social Commerce is a win-win for everyone. However, it can be tricky. Therefore, here are some effective tips to help you win through the social commerce game.
Price Matters
If you are selling luxury products or high-end appliances, you will likely not receive the same engagement and sales as lower-priced retailers. In the social commerce space, lower-priced items sell better.
You can sell multiple products at different price points and use your ad spend for lower-priced products. Moreover, while your customer is making a purchase, don't forget to grab an email address. So, you can sell them a bigger ticket item later on.
Automated Bot Checkout
Having an AI chatbot automates as much as 80% of your customer support conversations. An AI chatbot assists your customers in real-time on social media with questions regarding your inventory or order-tracking services and passes complex queries to your support team.
When you use a chatbot, you give customers a different and unique experience. It results in increasing your customer retention boosting sales.
Integrate Online Store
In the technology-oriented era, there is a new trend, app, or technology every other day. So, in such a volatile environment, you must be wondering, "is social commerce really worth all the effort and time?" Well, the simple answer is yes, it is.
However, to stay relevant even when the technology changes, find a way to integrate your social commerce stores with your existing eCommerce store. Shopify has its own integration with Facebook and Instagram Shops that make inventory updates easy.
Influencer Marketing
Influencer marketing is one of the best strategies for promoting the brand. One of the greatest benefits of investing in social commerce is that making influencers a part of your marketing strategy has become super easy.
When you make influencers a part of your marketing strategy, you create a seamless experience for the consumer. They might check a Story/Post of an influencer promoting your products, click through, and make a decision to purchase right there and then. The opportunity it provides to expand your reach is huge. Hence, it is advisable to include influencers in your social commerce marketing campaign.
To Summon Up
Social commerce is a people-powered ecosystem that drives sales through people's social experiences. It is the booming sector of the online market. If you are into online selling, then it is advisable to invest in social commerce before it is too late. To get started for inventory management and shipping for your products, partner with tech-driven Fulfillment Hub USA.
Streamline your omnichannel Sales with Fulfillment Hub USA
We are tech-driven to assist you in getting ahead in the market by delivering your shipments securely and on time. It helps you gather positive reviews of your social media shops. Moreover, you can manage your inventory, check the status of your shipment, and connect with our team within a few clicks. Our 5-in-1 cloud-based software is easy to use with multiple-channel integration.
Our subsidiary, AppManufact, is an industry leader in building brands. The team is an expert in curating social media strategies that work the best for your brand. With the combination of an effective strategy and on-time shipping, your sales might boost with increased customer retention. Contact us today to get started.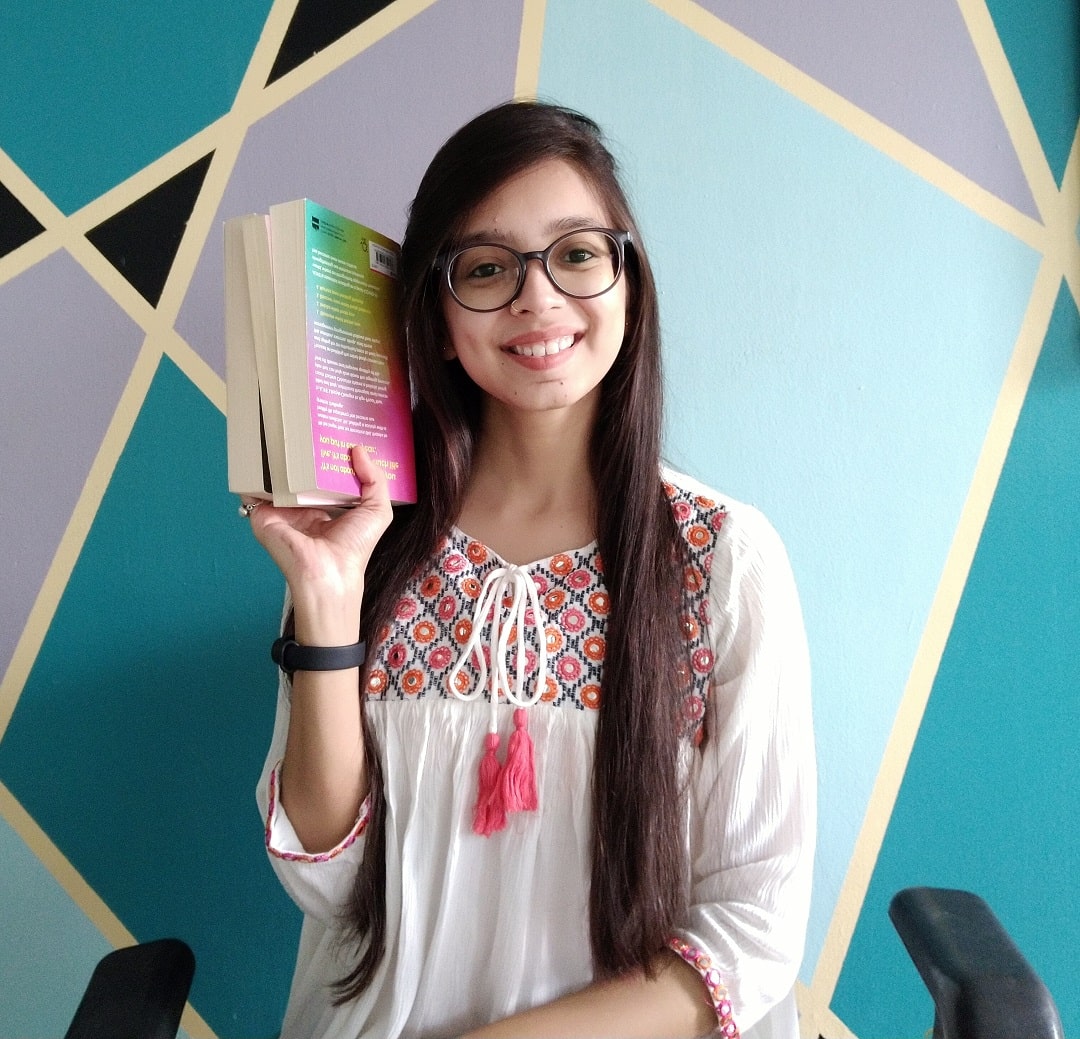 She is an avid reader turned content creator. She has over 4 years of experience in writing B2B and B2C website content, articles, and social media content. She has worked with different types of content; from tweets to full-fledged video scripts and privacy policies. Apart from reading and writing, she connects with plants, travelling, and psychology.