In today's fast paced world, the customers demand a swift and expeditious order fulfillment experience. It was years back when customers were patient enough to wait around for their online order. To meet these demands in the competitive world of e-commerce, online sellers are integrating order fulfillment software.
There are several undeniable benefits of order fulfillment software for e-commerce businesses. The sellers get to fulfill large order volumes more efficiently, and the software comes into great use during busy seasons. Human error is reduced and customer relations can also be improved significantly.
Are you looking for a better way to manage your online business?
What is an order fulfillment Software?
An order fulfillment software helps the E-commerce business owner to achieve automation in various aspects of the business. This includes the digitization of order processing, picking of items, packing of products and inventory management, tracking order shipment and deliveries, among other features. The workflow is hence streamlined, allowing the business-owner to increase productivity.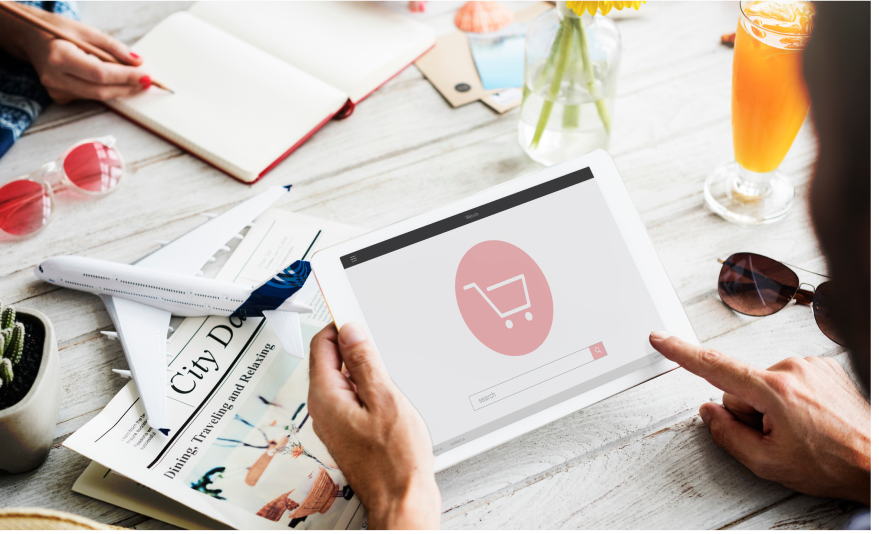 Additionally, you can also plan out your purchases, manage stocks, locate areas of most order purchases, or most return pickups, and make the changes in your business accordingly. With the software, you will be more independent with your business, and the organization and management will be more efficient.
What defines as the best Order Fulfillment Software?
Different E-commerce businesses have different requirements for software. For instance, software that works for an individual brand website may not be similarly helpful for marketplaces. Therefore, in order to know whether the particular software by any order fulfillment center is compatible with your business, there are certain criteria you can cross check. 
Software Functionality
Whichever software you choose to use for your business, it should be able to adapt to the business requirements and render the functionality that you desire. The best order fulfillment software is generally easy to use and the rule book is quite basic so that it can adjust better to your needs. 
Genuine and Reliable
How do you know if the software for order fulfillment that you are using is reliable? Transparency. You need to have access to the Software Quality Validation so that the quality is assured. Plus, the details of the software license also need to be made available to you as a rightful user. Furthermore, a proven track record of the software also allows you to know how efficient a particular order fulfillment software is.
Provides Efficient End-Results
Any good software for order fulfillment service is able to bring you the best results in managing your business. E-commerce fulfillment requires round-the-clock management and the software should be able to provide that. After all, the sole purpose of this software is to make your business easier to manage. 
Accessibility and Usability
The application should be simple to understand and use. The software is supposed to have an interactive ability which will make it easier to operate. When the order fulfillment application can provide you with access to various aspects of your business, you can have everything in one place, and we all know how convenient that is.
Maintenance and Durability
Maintaining any software can be tedious if there are too many updates. Order fulfillment software for E-commerce businesses needs to be durable and easy to maintain. Also, the software should be able to update and adapt to the frequent changes in requirements for your business. With all those orders coming in, you need the software to have your back. 
Order Fulfillment Software for E-Commerce
There are certain features in order fulfillment software that are essential to make it useful in helping the e-commerce fulfillment needs. The features define the application and how it is going to make things easier for you.
Order Management
You have all your orders in one place and you can manage them quite conveniently. You can confirm orders, process them, track them, update the stocks for a particular product, manage returns and replacement, and do even more. With the software, you can also maintain and share details with the customers.
Kit and Order Assembly
If you have kits to be assembled for a certain set of orders, you can specify the details using the software. You can create a list of products that must be packed for the order and set out guidelines for the packaging. This way, you can streamline the workflow and efficiently fulfill your distributor's list.
Inventory Management
The order fulfillment software will allow you to keep track of your inventory and manage your stocks accordingly. You can create notifications for the stocks and re-stock whenever necessary, define the purchasing capabilities, assign reminders for expiry on items. Also, the use of barcodes, serial numbers or specific codes can allow you to control your inventory efficiently.
Returns Management
With the software, you will be able to manage the returns and replacements conveniently. The stocks will be automatically updated for the return items; you can track the return shipping and decide its route, whether it is returning to the stocks or is to be disposed to the waste site. The options are limitless, even for international shipping. 
Order Tags and Shipping Label Creation
You can even create order tags to make the complete process, from purchase to shipment, feasible and traceable. The order fulfillment software also lets you create shipping labels for orders that will contain details such as the order number, delivery address, billing address, shipping class, weight, barcode details, and others. You can use pre-made templates or even create your own format that is best suited for your e-commerce business.
Warehouse Management
Warehouse management will become absolutely accurate and easy with the order fulfillment software. As an e-commerce business owner, you will be able to determine the best and the most productive picking method, create lists for pick-ups and drop-offs, save order details, product location, SKU, and so much more. Even the photos of the delivered items can be saved for better management of returns and complaints. 
Why is Fulfillment Hub USA's Order Fulfillment Software the best?
Fulfillment Hub USA's software for order fulfillment is exceptional for many reasons. It helps you integrate all your sales channels, lets you manage orders efficiently, keep track of shipping and inventory, everything is in one place. The software assists you in getting a grip on your businesss.

Easy to Use
Fulfillment Hub USA's order fulfillment software is a powerful application with unique features, but is till simple to use. The software was created keeping in mind the goal to make it absolutely user-friendly, and letting it have the ability to evolve as your business grows. This is how we ensure to give customers the power of control as soon as they log in.
Multi-Channel Integrations
Our order fulfillment software for E-Commerce gives you the ability to integrate over 70 channels, you even have the complete freedom for making customizations, saving you a lot of time in the long run. The software also eliminates the need for any kind of manual entry so that you can keep track of all your orders in real time.
Customized Dashboard
With our one-of-a-kind software, we aimed at relieving you of the burden of order fulfillment. This way, you will be saving enough of your time to concentrate on your business growth. The Fulfillment Hub USA's software renders a customizable dashboard which has all the information in one place where you can easily access your orders, inventory, warehouse requirements, and more. 
Detail-Oriented
The more detail, the better the management. Our software is designed in a way that it gives you every detail you find necessary. You can use advanced filters, make required edits, or access the in-detail information for your orders and shipments.
Unique features of Fulfillment Hub USA's Order Fulfillment Software
Conclusion
E-Commerce businesses are the future. There is a marketplace establishment for various services and the demand sectors like supply chain management and logistics is growing continuously. Amidst this, if you are someone who is looking to bring better management to your e-commerce business, order fulfillment software is what will help you. This way, you can focus more on taking your business to heights that you dream of.
Fulfillment Hub USA's software helps you achieve control over your business and bring an ease to its management. The unique features have been developed in the application so that it can suit and adapt to the specific needs of your business. Try out our FREE demo version of order fulfillment software and you would definitely want more.
FAQs
What is order fulfillment software in e-commerce?
An order fulfillment software for business is an application that helps the owner digitize and automate orders, inventory management, picking lists and items, packaging, shipping, and tracking.
What are the three options for order fulfillment?
The three main options for order fulfillment are third-party, merchant, and drop-shipping. The online seller can pick either as per the requirement of their business.
What is order fulfillment automation?
Automation in order fulfillment is using technological resources to manage the order fulfillment process, which include taking orders, tracking shipment and deliveries, inventory and warehouse management, etc. Such automation also reduces human error.
What is fulfillment management process?
Order fulfillment cycle starts when the customer has placed an order online and ends when the customer has received it, including the returns and replacements. Normally, the cycle can be described like this – Order Placed > Order Received > Order Packed > Picked-up by Fulfillment Center > Delivered to the Customer. Returns and replacements are a part of the fulfillment management process as well.