It's 2022! A new year always brings new possibilities, and 2022 has bought new opportunities for eCommerce business owners. Multiple eCommerce practices are becoming trends, and many new technological methods are finding a way into the eCommerce industry. In this blog, let's look at some of the top eCommerce trends for 2022.
Want to scale your eCommerce Business in 2022?
All About eCommerce Expected Trends
Online shopping has grown by $183 billion as per the report on the analysis of the Covid-19 pandemic. The experts are also anticipating the eCommerce industry sales to reach its first $1 trillion in 2022. These figures suggest this is the time to start an eCommerce business. Additionally, you must be well-known about the trends that will shape up this economy to get an edge over your competitors.
Upcoming Trends in eCommerce in 2022
Technology has always bought surprises to humankind. Now, the surprises are also helping us get our favorite products easily with a tap on the phone and deliver them right at our doorsteps. There are many expected trends in the eCommerce industry in 2022. The top 10 of them are:
Artificial Intelligence
Artificial Intelligence has enabled online sellers to transform their users' experience by predicting shopping patterns based on their online activity. This personalization is the core of AI in eCommerce marketing.
According to statistics collected by Invesp, 53% of online shoppers believe that brands that personalize the shopping experience are providing a valuable service. It analyses the customer behavior on the websites and uses the algorithm to predict what products may be liked by a specific user and provide recommendations based on it.
A great example of AI implementation in eCommerce is Amazon. It personalizes the user's experience based on their preferences and recommends relevant products, driving more sales. According to Rejoiner, Amazon's recommendation engine drives 35% of total sales. And this is just the beginning of AI in the eCommerce industry.
Customizable Products
Everyone loves a product that is made just for them. As a result, many eCommerce stores are providing customers with customized products. A consumer review by Deloitte found that 36% of consumers are interested in personalized products or services. Hence, if you want your eCommerce business to thrive, you should include customized products on your website.
There are many advantages of customized products. It increases customer loyalty, drives sales, and gives you better insights into your consumers' behavior. You can collect the customers' data by quizzes, surveys, and online interactive sessions and then display their favorite products while they browse your website.
The other way is to allow customers to customize the products as they like, similar to Nike. They enable their customers to create the designs of their choice and choose their preferred colors for its Lunarglide Shoe Edition.
Voice Search
'Okay, Google,' 'Hello Alexa,' 'Hey Siri': These commands/statements are everywhere now as the voice searches become popular. They are getting a lot of traction these days because they make numerous tasks easier. For instance, if you want to check the weather report, you can ask the assistant via your phone from anywhere with an internet connection.
When we include eCommerce with voice search, it is called voice commerce. This is because purchasing via a voice search sounds so easy and quick. Almost 62% of voice-enabled speaker owners have bought items via voice commerce. Moreover, according to a survey, 85% of respondents said that on occasion, they've gone with their virtual assistant's top product recommendation rather than the specific brand they set out to buy.
All these figures prove that voice searches are rolling out as another excellent feature. Moreover, according to Invesp, by the year 2022, voice shopping is going to reach $40 billion and will continue to grow. Hence, get used to "Hey Google, get me some recommendations for doormats."
Chatbots
'Hey! How can I help you?': Chatbots have been around for quite some time. They have been trending in the eCommerce industry and will continue to do so because of the level of personalization they offer. As soon as a user visits your website, the chatbot greets them.
According to the Ubisend report, 1 in 5 consumers would consider purchasing goods and services from a chatbot, 40% of consumers want offers and deals from chatbots, and consumers are willing to spend more than $400 through a chatbot.
Chatbots are already users' favorite and offer many benefits such as 24/7 availability, instant response, personalization, omnichannel support, multilingual, and more. All these make your customers' journey smooth with your brand.
If you are an eCommerce business, you should opt for Chatbots today to boost your sales. To get started, you can contact our subsidiary, AppManufact, who are the experts in software development. Contact them today!
Augmented and Virtual Reality
Everyone loves to shop online, especially after the recent pandemic broke down. Online shopping has many advantages: speed deliveries, personalized experience, more options, location flexibility, and more. However, the one downside of online shopping is that consumers can't get the taste of products before they purchase. This gap in consumers' visualization of a product can be bridged by Augmented and Virtual Reality.
Virtual reality (VR) gives users a 360-degree view of a place, while Augmented reality (AR) gives them a clear picture of how an object looks in the real world by placing a computerized graphic on a real-life thing.
In eCommerce, this means VR gives customers a virtual tour of how a product really looks from a 360-degree view, while AR provides them with a more accurate idea of how it would look on them.
Websites like Ikea, Target, and Nike use AR and VR technologies to enhance their users' experience. It helps users make smart buying decisions. Hence, Augmented and Virtual reality are definitely here to stay and will gain more popularity in the coming times.
Headless eCommerce
In Headless eCommerce, the front and back ends of an eCommerce website/app are separated. As a result, the frontend or "the head" (user interface, social commerce, IoT, and more) can be changed or updated individually without interfering with the backend. As a result, headless eCommerce provides businesses more flexibility to create a unique experience for their users.
Headless eCommerce lets you easily scale your business, deliver content faster, and offer improved security. Moreover, it helps overcome the drawbacks of traditional systems like reduced security, limited design capabilities, and adaptability difficulties.
Due to all of these, Headless eCommerce is booming. In 2020, 61% of retailers from one survey said they'd either implemented headless eCommerce or planned to. This figure is likely to grow even more in the upcoming future. The two of the top existing headless eCommerce include Shopify and Magento Commerce.
M-Commerce
M-commerce stands for Mobile Commerce which simply means shopping through smartphones and tablets. It is a sub-category of eCommerce with almost the same features and elements but via mobile devices. M-commerce has many benefits, including wide coverage, fast transactions, better browsing, and rapid growth. All these benefits have led the business to jump into M-commerce.
According to Forbes, in the year 2020, around 60% of the visits on the US websites were originated from mobile devices. And these figures are highly likely to grow more in the coming times due to the easy availability of mobile devices for everyone.
Sustainable Business
Fortunately, consumers of today are becoming more eco-conscious. As a result, sustainable products are in demand, along with eco-friendly packaging. A study shows that 75% of Millennials are eco-conscious and are willing to pay more for sustainable products.
With the rise of these numbers, brands are coming up with solutions to cater to this consumer base. My Package Forwarder is one of them. They plant a tree every time you opt for their Eco Shipping service. You can also opt for similar ideas that make the planet healthy again and attract consumers.
Drone Delivery
Drones are uncrewed, autonomous ariel vehicles that were primarily used in sectors like security, research, photography, and communication. However, with the advancement of technology, more uses come to light, and one of them is in the field of eCommerce logistics. Drone Package delivery states for easier and faster delivery right to a customer's doorsteps.
The global drone market is currently worth $14 billion, and this figure is estimated to grow to $43 billion by 2024. Additionally, in eCommerce retail sales, drone deliveries are likely to increase from 14% in 2019 to 60% in 2030. With such estimations, it is suggested that you invest in technology for your eCommerce business to thrive and stand out.
Buy Now Pay Later (BNPL)
People abandon carts, and one of the reasons can be the price. To overcome this, brands have come up with an interesting Buy Now Pay Later option. As the meaning is clearly evident from its name, let's look at its benefits for your brand. The Buy Now Pay Later option is a great way to reduce the cart abandonment rates and offers your customers great flexibility in terms of payment.
BNPL leads to more sales and greater brand retention. This option is particularly popular among millennials and Gen Z. The eCommerce giant Amazon has already rolled out this feature as 'Amazon Pay Later.'
Additionally, according to Forbes, the percentage of Gen Z in the US using BNPL has grown six-fold from 6% in 2019 to 36% in 2021. Hence, if you are an eCommerce business, now is the time to include the 'Buy Now Pay Later' feature on your website to drive more sales.
To Sum it All
Trends are often popular because many businesses have found success with them. All the eCommerce trends mentioned in this blog have been implemented in already-existing businesses and helping them thrive in the industry. Furthermore, they are highly likely to grow in the year 2022. Therefore, if you haven't found ways to implement the next best trends, it's time you find it and enter into a world of unlimited possibilities.
Scale Up your eCommerce business with Fulfillment Hub USA
At Fulfillment Hub USA, we offer various technological solutions. We make your order-fulfillment process easier and deliveries faster with different shipping methods that suit your customers the best. Our team always keeps up with the trends in the industry and is well-versed with the ins and out of the industry with years of experience. Contact them today to discover which trends are the best to implement for your eCommerce business and how.
FAQs
Will eCommerce continue to grow in 2021?
Yes. According to emarketer, total US retail sales will increase 2.5% year over year in 2022 to $6.624 trillion.
What products will be popular in 2022?
While there are many profitable products, the sustainable products market is likely to grow in the year 2022 because, fortunately, a lot of consumers are becoming eco-conscious.
Is omnichannel a new eCommerce trend?
Omnichannel strategy is already a part of many eCommerce businesses. Selling on multiple channels is a growing trend in terms of focusing on a holistic approach to the overall experience.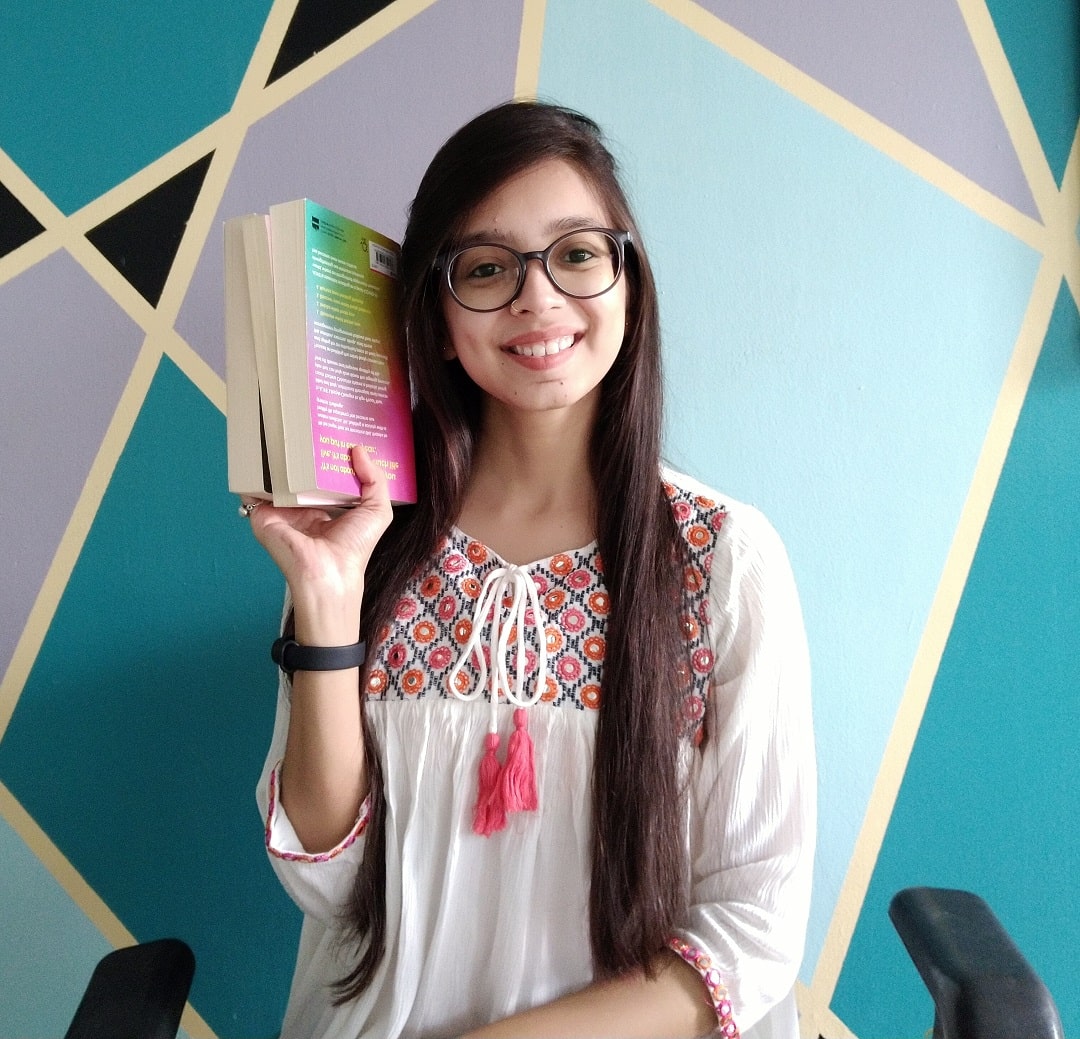 She is an avid reader turned content creator. She has over 4 years of experience in writing B2B and B2C website content, articles, and social media content. She has worked with different types of content; from tweets to full-fledged video scripts and privacy policies. Apart from reading and writing, she connects with plants, travelling, and psychology.