Let's just agree on the fact that customers returning a product is an inevitable factor of an eCommerce business. Customers can be dissatisfied with your product more than you anticipate. A study suggests that 30% of products bought online are returned for many reasons.
Many eCommerce owners dread returned items; as they cut into the profit and gut conversion rates by adding the logistical cost of handling a returned item. In fact, some business owners hate returns so much that they complicate the return process. Believing if the return process is complex, customers might give up the thought of returning the item.
Returns don't have to be dreadful after all. There are ways in which you can turn the tables and use returns to your brand's advantage. Of course, managing returns incurs hidden charges that come to your attention after some time; however, consider it a necessary investment for the greater good of your brand in the longer term. Because the way you handle your returns creates an impression of your brand in the market.
In a survey, 92% of consumers said that they are likely to buy again from the brand if the product return process is easy. The reason behind this is consumers feel confident, and secure buying from an eCommerce store in which getting back the money is as easy as spending it on an item. Therefore, streamlining your returns management process is imperative if you want customers to keep coming back for more.
Want to efficiently handle your returns without having an impact on your revenue?
What is Returns Management process?
Returns management, also referred to as reverse logistics, is the process of managing the end-to-end cycle of a returned product. The cycle starts with the end-user initiating the return to the seller deciding what to do with the item. Whether to salvage, refurbish, or add it back to the inventory based on why the customer has returned the product.
A customer might return your product for various reasons; a dress that didn't fit well, tampered packaging, broken goods, mismatched items, delay in delivery, unsatisfactory quality, or customer having a change of heart are a few of the common reasons why products are returned.
Understanding Controllable and Uncontrollable Returns
Returns are classified into controllable or uncontrollable based on why a product is returned. It is essential to be aware of your business's total controllable or uncontrollable returns if you plan on reducing them.
Controllable Returns
Products that have been returned due to the mistake of the seller, which can potentially be controlled by improving internal processes, better handling and storage of goods, and better inventory management, are called controllable returns.
One considerable advantage of controllable return is that it provides feedback on why the product is being returned. This allows the company to rectify its mistake that happened the first time.
Some of the most commonly occurring errors of sellers or their shipping partners:
Manufacturing defect
Item breakage during transit
Poor or tampered product packaging
Product quality doesn't match the description displayed in the online store
Item mismatched at the warehouse
Delay in delivering the product
Likewise, a business can control these types of issues by increasing the quality of material used to package the product, by explicitly displaying pictures and descriptions of the product on the website, educating the staff for better inventory management, and by partnering with an experienced 3PL provider to ensure on-time delivery.   
If you think your product description and pictures accurately display the details of your product and still you are getting a high volume of returns, then there has to be some issue with the quality of the product. First, assess the quality of your products and if it does not match the standard quality, it's time you tell your manufacturer to improve the product's quality.
Uncontrollable Returns
Uncontrollable returns are those returns that are out of your control, which means you cannot do anything about it. Typically, Customers initiate these returns when they have a change of heart or have ordered multiple variations (different sizes and colors) of a single item. To check which one fits and looks the best and return the rest of the variations.
The apparel industry witnesses the most uncontrollable returns; wherein the customers tend to return due to misfitting or color dissatisfaction. To be honest, there is nothing much you can do about uncontrollable returns other than reducing the time for returning the product.
Well, this is not a sold foolproof plan for reducing returns, but it is based on the theory that the more time a customer spends with the product, the less likely they will return it, as people tend to grow an attachment to it.
Though uncontrollable returns will cost you the extra money of handling, reverse logistics, and storage of goods, uncontrollable returns have to be entertained if you want to keep your customers satisfied.
Why is Returns Management Important?
Customer Retention:
Well, this one comes as a no-brainer. As mentioned above, with the help of a solid returns management process, you can retain customers while reducing the impact of returns on sales. Customers are most likely to come back to you to buy more products when they are confident that they can return them if they don't like them.
Customer Satisfaction:
Imagine being stuck with a product you don't like because it doesn't fit well, doesn't match the description shown on the website, or doesn't fulfill the purpose you ordered it for. Sounds unsatisfying, right? Want to make your customers feel the same? I hope not.
Brand Loyalty:
Customers feel loyal to the brand that accepts returns as quickly as it accepts a sale. Therefore, initiating quick refunds and simplifying your return process will help you win your customers' loyalty for a long time.
Steps a Product Will Go Through in a Return Process

Customer initiates return stating the reason why they wish to return the item.
A return is initiated when the customer is not satisfied or happy with the item. Perhaps the item was broken, or in the case of apparel, it was the wrong size or color. The customer initiates the return process expecting an exchange or refund through their favorable payment channels. Some companies have managed to hold on to their customers after they have returned an item by offering store credits instead of a monetary refund.
The company approves or disapproves of the return based on the reason stated by the customer.
A return request is received at the company's end, along with why the customer wishes to return the product. The dedicated staff for handling return requests approves or disapproves the return based on the company's return policy.
Certain things such as – is the customer eligible for a return, is the return initiated within the time provided to initiate a return, verifying if the product really has a manufacturing defect or is broken through an image of the item, are to be considered before approving the return.
Product picked by the agent.
After a return is approved from the company's end, a delivery agent is assigned to pick the product from the customer's location. Upon reaching the customer's location, the agent checks the contents of the package; if the contents of the package match the description, the process is carried out further.
The item returns to the facility.
The product returns to the warehouse or fulfillment facility where it was initially stored.
The product meets its destiny.
Depending upon the condition of the item and the reason stated for returning the item, it is either added back to inventory if the customer returned it due to a change of heart, refurbished if the item has minor scratches/repairs, or salvaged/recycled if the item has a manufacturing defect or is broken.
Ways to Improve Your Returns Management Process
Since returns are an integral part of the eCommerce business and are unavoidable, it is better to accept the fact and start optimizing your return management process to ensure customer satisfaction and lower the losses incurring due to returns. Here are some of the best practices of the return management process.
Transparent Refund Policy
The reason for placing this point first is because of its significance because a return policy is the most critical component of an eCommerce business. Therefore, it is imperative to make your return policy as transparent as possible to keep your customers on the same page with you regarding the exchange, return deadlines, or refund policy.
Post it on your website along with any partner sites you are selling on (where it is easily accessible); it is advisable to enclose a hardcopy of your return policy with the product while shipping it.
Make peace with the cost of handling a return.
It is important for an eCommerce owner to be aware of the cost of handling a returned item because eventually, returned items will have a direct impact on the overall profit. Managing a returned item costs an equal amount of time and resources, as much as shipping the product to the customer; think about all the reverse shipping and the number of work hours spent managing returns.
Considering the extra expenses incurring on managing returns, one may naturally think of implying return charges/fees to the customer; but studies suggest that 79% of customers don't feel like buying again from a business that charges a return shipping fee. Now 79% is a huge number that you cannot ignore, especially when you want to retain customers.
Analyze your returns
Returns should be considered blessings in disguise because whenever your item is returned, you get the opportunity to understand what is going wrong. You can keep track of all the items returned and eventually analyze which item is being returned the most and why.
All major companies today have their personalized feedback forms that ask what they did wrong and how they can improve it. Consider creating your own form to receive your customers' valuable feedback.
Expedite your returns process
Today's modern customer doesn't like to wait too long to get their refund. 88% of customers said they will limit or stop purchasing from a seller that took too long to refund their money. These numbers have constantly been increasing over these years as banking and return processes have become faster to meet the increasing customer demands.
Conclusion
We are sure that by now, you are pretty convinced that returns are inevitable (especially if your products are apparel items). A seller can reduce the returns caused by his mistake by better management and item handling. However, there is nothing much you can do about uncontrollable returns. Therefore, gear up to tackle these returns seamlessly to satisfy your customers. Customer satisfaction, customer retention, and brand loyalty directly depend on how well you manage your returns.
Ace the Returns Management Process with Fulfillment Hub USA
Managing returns comes with a great set of challenges, tackling them needs experience and logistical prowess. We at Fulfillment Hub USA can handle your shipping as well as reverse shipping for you. The experienced staff at our warehouse, in combination with advanced inventory management, reduce the chances of your items being mismatched while shipping.
Our staff is well-trained in packaging products with high-quality kitting material and sufficient dunnage before shipping them to minimize any breakage during transit. Not just limited to providing affordable yet effective fulfillment services, we also offer superfast product shipping, cutting down the rate of delay in delivery, which is one of the prime reasons a customer returns a product.
Keep track of every product in the reverse shipping process with our cutting-edge real-time tracking system.
Frequently Asked Questions
What is a returns management process?
The return management process is the process of managing the items returned by customers due to various reasons.
Why is the returns management process necessary?
To increase customers' loyalty towards the brand so that they keep coming back for more. And, to meet the increasing consumer demands managing your returns well is very important.
How to improve the returns management process?
For starters, you can start by understanding the cost of returns and their impact on your bottom line. And, make your return process faster, analyze which products customers return the most and why. And, most importantly, create a transparent return policy and post it on your website.
Is a 3PL provider important for the returns management process?
It is not mandatory to partner with a 3PL provider; but partnering with them sure comes with added perks of having trained staff, advanced inventory management systems, etc.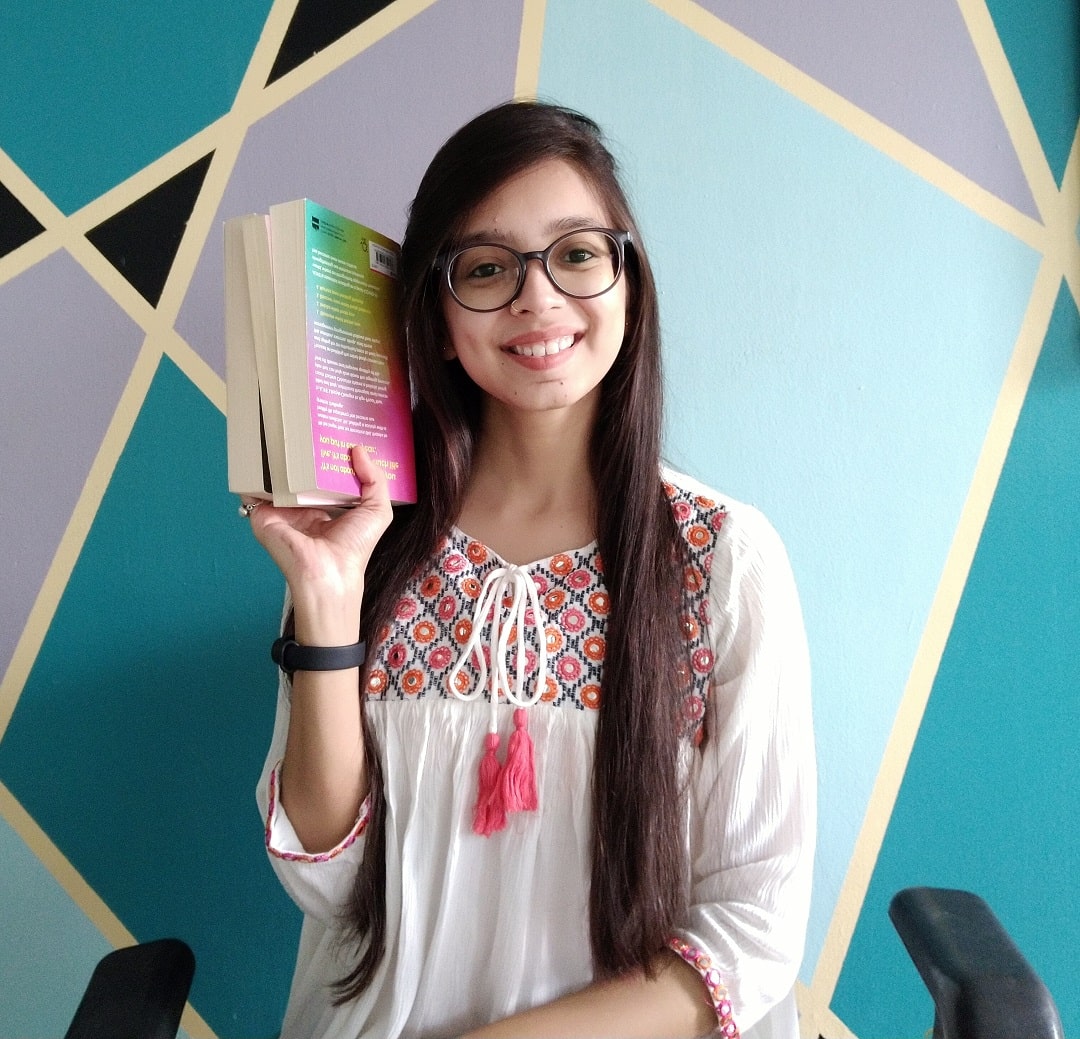 She is an avid reader turned content creator. She has over 4 years of experience in writing B2B and B2C website content, articles, and social media content. She has worked with different types of content; from tweets to full-fledged video scripts and privacy policies. Apart from reading and writing, she connects with plants, travelling, and psychology.