Carrier facilities are fundamental aspects of sending and receiving parcels. Therefore, there are many relevant things to know about these facilities to better understand the shipping and fulfillment process. For example, after placing an order online, you might get a shipping update that mentions a carrier facility. The notice might say "Arriving at carrier facility" or "Leaving carrier facility." Here's everything you need to know about this stage of order fulfillment. Hopefully, we can help you better understand these facilities and how long it will take you to get your products.
Are you looking for a global network of warehouses for your business?
What is a carrier Facility?
The term carrier refers to any party who is in charge of the contract of carriage and will transport the goods by any mode of transportation. A carrier facility is a large warehouse that stores all the packages people order for a specific geographic region. It is the last stop of your package on the trip before it is delivered directly to you. It is that place from where the person who carries your parcel to your house picks up that package.
Some of them will be extensive facilities with a fleet of delivery trucks, and others will be smaller facilities with retail locations in the front. It all depends on the coverage area. Some warehouses will only cover a few square miles, and others will cover the entire country or even more than one country.
There are specific drop-off locations, and everything in their runs at high precision. Then, depending on where they need to go, packages are sorted. Some packages will go from truck to truck without spending time in the facility. Others will go into designated areas, including darkrooms, refrigerated rooms, and freezers. The initial company that does the shipping will determine where these packages go.
Packages can go to one carrier facility or a few different facilities. It all depends on how they get to their destination. Those carried via airplanes tend to go through a few additional carrier facilities. You won't get the notification that your package is at the carrier facility until it is on the last one on its journey. However, you will be able to see them if you track the journey.
Kinds of Carrier Facilities
Local Courier Facility:
The delivery facility offered by some locally based businesses in the city is called a local courier facility. These packages will be delivered primarily on a minor scale, including bakeries, restaurants, clothing stores, court documents, print-on-demand services, and even prepared food delivery from places close to you or your town.
Local Courier delivery has swift operational time, and their delivery is considered one of the fastest operating delivery services. The packages are supposed to reach in a relatively short delivery window.
Amazon Carrier Facility
People don't commonly see Amazon carrier facilities, but those in big cities will sometimes see this location. Amazon has enough business that they have been able to open their own carrier facilities.
Often, this will be the warehouse where the product you purchase gets stored. Then, they ship directly to you or through another carrier facility, depending on the package size, location, and the number of products.
FedEx Carrier Facility
FedEx offers a wide range of services with an equally wide delivery time. Delivery times will depend on whether you're shipping overnight or ground. Shipments to residential addresses may have different delivery times than packages going to another business.
FedEx Home delivery does not have a specific delivery time in most cases. Generally, FedEx Home Delivery, a FedEx Ground service, delivers by the end of the business, Monday through Friday, and is likely to drop off packages as late as 8 pm. However, Evening Home Delivery packages arrive at their destinations between 5 pm and 8 pm.
USPS Carrier Facility
The USPS carrier facility belongs to the United States Postal Service and is one of the most trustworthy carrier facilities. The brown trucks deliver more packages than FedEx. Often, they make up the backend of post offices and are being used as principal services because they tend to be the most trusted and pay attention to details.
A UPS Ground package will generally be delivered to residential addresses between 9 am and 7 pm, Monday through Friday. However, residential orders will sometimes arrive later than 7 pm. Shipments to business addresses will arrive during business hours. UPS doesn't offer a service where you can schedule a package to arrive at a specific time during the day.
The cycle of order delivery
ECommerce fulfillment is an operation that swings into action after purchasing online. Once you order a package, it goes through a long process that seems simple but complicated. It will pass through robots, computers, and human beings before it eventually gets to you. Therefore, the carrier facility message makes more sense when you track the entire journey of a package till it reaches its destination. A typical lifecycle of delivery looks like this:
Order Received & Numbers Updated on the Computer
When a digital order is logged into the system, it starts a chain of processes that ultimately bring your package to your door. As soon as the seller receives your order, confirms your payment, and picks and packages the item (or items), you receive the shipping now message.
Order Sent to Warehouse for Picking
The fulfillment warehouses are the heart of E-commerce logistics. There are several fulfillment warehouses around the world. These are the mega warehouses where items are stored before they are ordered, and it is here where the journey begins.
The seller's system will check if the item (or items) is in the fulfillment center closest to you when you place your order. If not, it will ultimately notify whichever center is best suited to start the journey for your order.
Orders Picked & Packed
The item you ordered will be picked up from the warehouse after identifying the fulfillment center. It will then be sent to a packing station, typically located within the fulfillment center campus.
Your item will be boxed and prepared for shipping at the packing station. Most of this is automated, but many people work at these centers to ensure everything moves efficiently.
Once your item is fully packed, it is ready to be shipped. Each fulfillment center has an area designated for shipping. Your parcel goes from the packing station to the shipping station on the same campus.
Order Shipped
From here is where your package starts its journey toward its destination. You're mistaken if you assume that it may take any number of days from when you place your order until the package is at this point.
For rushed delivery and priority items, this usually happens the same day you make your order. However, for plenty of other things, days, if not weeks, can pass to get to this point. Anyone not living in an urban area will inevitably wait longer for their packages.
The journey from the shipping location to the fulfillment center depends on how far away you are.
Order Moved to a Distribution Center
After your package is shipped from the fulfillment center, its first destination is a distribution center. This is where packages are sorted to be shipped successfully to their final location. There are distribution centers relatively close to every fulfillment center.
E-commerce platforms like Amazon and Flipkart run most of the distribution centers that handle their packages. However, plenty of items are still shipped by major delivery companies, like FedEx or UPS.
A package can go straight to a carrier fulfillment center from the fulfillment center. Said that, your parcel goes to a distribution center first in most cases. Depending on your package's route, your item might go through multiple distribution centers before it reaches the next journey segment.
Order Received at the Carrier Facility
Your package will be at the carrier fulfillment center after its journey through all the distribution centers. If you live close to a fulfillment center, this can happen on the same day and it can take weeks to get to this point for international shipping.
Usually, carrier facilities are much closer to you than the major distribution centers. Therefore, From the time your package first reaches a carrier facility, it shouldn't be more than a hundred miles away from you in most cases.
At times, packages can still sit at these facilities for some time. That's because they schedule deliveries based on priority. So, if your package is not a priority delivery, it might have to wait in line for a while before it leaves this facility.
When everything is working correctly, you get the "arrived at carrier facility" message when your package is at the carrier facility closest to you.
Order Delivered
Once the package makes it to the final carrier facility, it is picked up by a courier and delivered directly to you. This final courier can be an Amazon deliverer, a Flipkart delivery, or they can work for USPS, FedEx, UPS, and several other delivery companies.
When the package leaves the last carrier facility, you should get the notification that it is "out for delivery." Upon that, the next step in its journey is to go straight to your home.
What does "Package arrived at a carrier facility" mean?
When a package is taken off the delivery truck, it gets scanned. You will automatically get a text or email notification that your package has arrived at a carrier facility. So, your parcel is at the final place it will be in before coming to you.
However, it may still be a few days, depending on the type of shipping you ordered, the number of orders the facility has, how big your product is, and even the time of the year.
This notification can sometimes be delayed; People have been known to get their delivery before getting the message.
When you get this notification, you should check the "delivery date" to see when you can expect it. The delivery dates are most accurate during this stage, so you will know when you should be home. Also, if you have unique tracking and see a delivery window, you may see that window gets smaller.
You won't be able to get the most accurate information regarding delivery until it is in your local carrier facility and physically carried to your address.
What does "Package has left the carrier facility" mean?
Just like when it enters the facility, your package gets scanned when it leaves the carrier facility. You will get a notification whenever they are loaded on the delivery vehicle. A package that has left the carrier facility might be En route to your doorstep. But this could indicate that it's once again in transit, with a day or more before it reaches you.
If that facility is near you, it will be the final notification before delivery. If it isn't near you, it is just a notification that your package is in motion again.
Unless it is a local courier, you can usually track its progress via a mobile app or an account with the carrier. Prominent companies are more likely to have notifications about every movement your package makes.
Why is tracking your order important?
Most people will agree that tracking your package can be as much fun as receiving it because they sometimes go on long trips. However, it is also essential, especially if you are ordering expensive equipment or products.
It isn't unheard of for packages to get lost, go in circles, get delivered to the wrong person, or even be involved in a truck accident. By tracking your boxes, you will be able to know if something does go wrong, and you need to contact your point of purchase.
Customers aren't the only ones that need to track eCommerce deliveries. Likewise, your eCommerce business needs to be able to track down packages to help troubleshoot for their customers. As a merchant, you can give your customers real-time updates and communicate delays. If anything goes wrong, you will be able to contact the quarters.
Can you pick up your package at a carrier facility?
Unfortunately, you can't pick up your parcel at a carrier facility even if you live right by the carrier facility. This is because of the safety and legal concerns.
Instead, USPS offers the opportunity of picking up your package at the post office. For others like UPS and FedEx, there are retail locations where your packages can be picked up or dropped off.
While you can't pick up your package from the carrier facility, you may have the option to have your package held for pickup. In addition, shipping companies use secure drop sites in some cities if you don't want it left by your door.
You can often arrange for an alternate delivery address or a pickup by contacting the carrier. However, it's probably too late once it's on the truck and heading to your doorstep.
Optimize your E-commerce business with Fulfillment Hub USA
As already said, with e-commerce, what happens between order confirmation and delivery is complex. In addition, E-commerce fulfillment takes up a lot of time and energy. No matter what products are for sale, fulfillment is the key to e-commerce, without which customers will look for other options. Therefore, an e-commerce business needs a resilient partner to fulfill all requirements to be efficient. One way to reduce the complexity and stress is to outsource your e-commerce needs to Fulfillment Hub USA, so you can concentrate on marketing and sales to help scale your business.
Shipping via Air, railways, or road, given the destination, we can take care of the entire process for you. In addition, we have ties with reputable services such as FedEx, UPS, and more that we use regularly.
Fulfillment Hub USA specializes in same-day delivery, ensuring that your customers get the quickest possible service. As soon as our WMS gets an order update, the item is picked, packed, and shipped out the same day. In addition, our real-time tracking solution helps you track your package through its complete journey.
Last but very important, when speaking about E-commerce, we talk about returns. Fulfillment Hub USA's eCommerce returns management services allow you to configure your returns and set your rules to ensure a seamless returns policy.
Frequently asked Questions
Does out for Delivery mean I get my package Today?
If you get the message that your parcel is out for delivery, you will probably receive the package on the same day if there is no delay in delivery time because of weather conditions. If not the same day, your parcel will be delivered the next day.
Why Tracking Your Package is important?
The tracking status of your package is critical. When your package is out for delivery, knowing where your parcel is can make you at ease.
Frequent tracking of your parcel will keep you up to date on where your package is and how long it will take to deliver. If you can see that it is still not out of the carrier facility, you can contact them to find out why it is taking so long.
What is a carrier facility in Amazon?
The carrier facility is the local distribution center that houses packages before they are delivered to the receivers.
What does USPS mean by "end of the day"?
For the postal delivery person, the end of the day is most likely whenever all the mail is delivered. Sometimes, this can be as late as 10 pm.
How long does USPS take to deliver?
USPS guarantees priority deliveries in one or three days. For example, the first-class packages service will come in one or three days, but it could also take four days. Priority Express delivers in one or two days.
Does USPS deliver on weekends?
USPS offers a Saturday delivery standard with all its services.
In addition, it will deliver Priority Mail Express packages on Sunday for an additional charge. Also, to cope with the high volume around the holidays, USPS will add Sunday delivery in some metro areas. So, if you receive your package on Sunday, consider yourself lucky.
Does FedEx deliver on weekends?
FedEx Ground delivers Monday to Friday only. However, the residential services, FedEx Home Delivery, include weekend deliveries at no additional cost. Said that this service is available only in certain areas.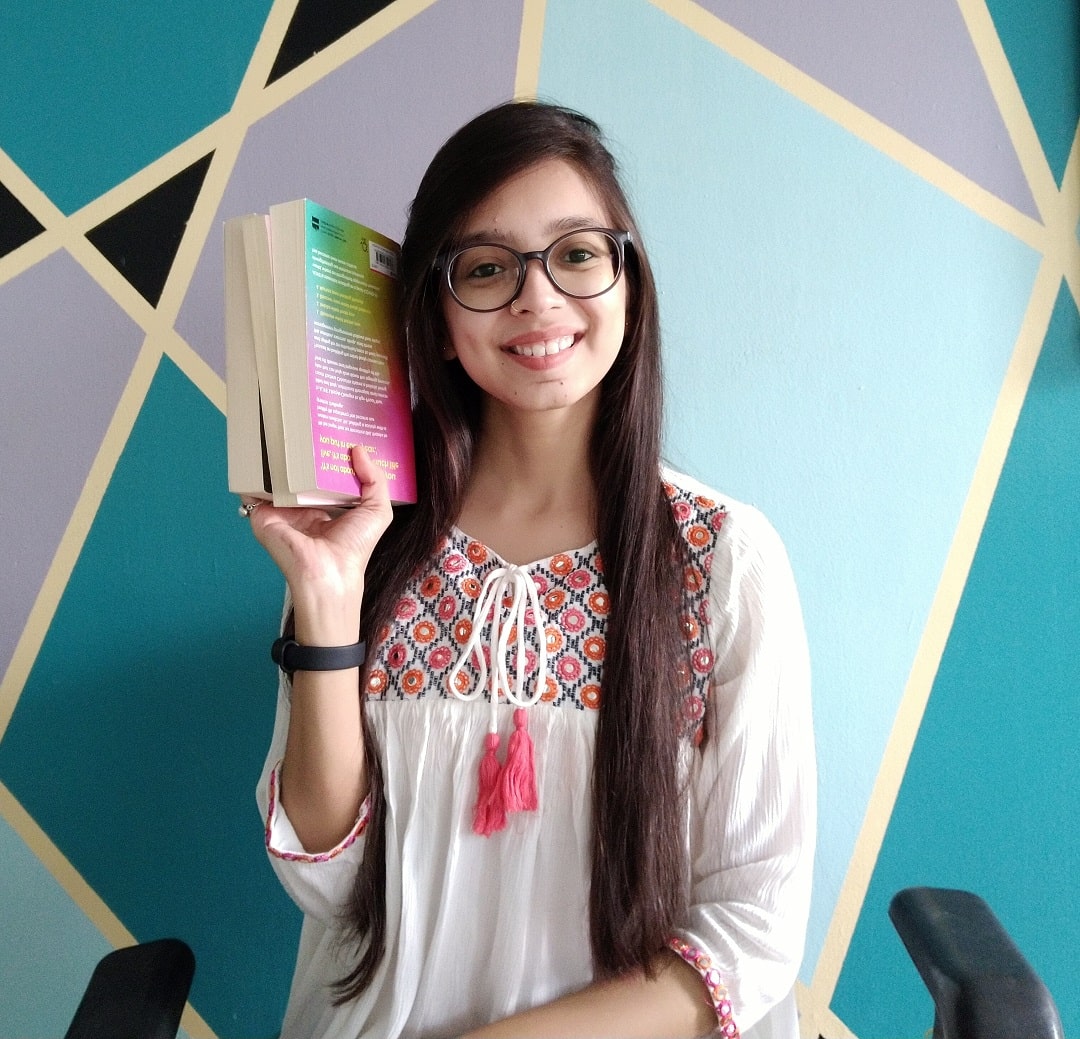 She is an avid reader turned content creator. She has over 4 years of experience in writing B2B and B2C website content, articles, and social media content. She has worked with different types of content; from tweets to full-fledged video scripts and privacy policies. Apart from reading and writing, she connects with plants, travelling, and psychology.