In the evolutionary digital world of today, the ability to rapidly reach your target audience is highly challenging without the right solution in place. Your target audience is now influenced by the promotional materials across various platforms like websites, microsites, email marketing, content marketing, and social media sites to mobile marketing and sales presentations. When discussing eCommerce fulfillment, you might probably speak only about inventory management, packaging, and delivery times. You might not consider marketing strategy as part of your fulfillment which you should. Marketing and fulfillment services go together for eCommerce companies.
Your marketing strategy should include fulfillment strategies. And your fulfillment should support your marketing plan.
Want to streamline marketing with fulfillment and reduce additional costs?
What is marketing fulfillment?
The ability to create and deliver the marketing scripts and brand assets through various channels like brochures, sales presentations, web content, and demonstration scripts to empower efficiency, automation, and fast turn-around times is known as marketing fulfillment. In addition, Marketing fulfillment is the ability to successfully implement the right tool to complete the requirements for launching a marketing campaign.
To help your content reach the right audience at the right time, you may use essential marketing fulfillment tools such as DAM (digital asset management). Having the right marketing fulfillment tools for the organization will give you the advantage of quickly covering a large campaign area. In addition, organizations must be able to develop strategic marketing scripts to stand out amongst numerous marketing channels.
What does fulfillment have to do with marketing?
Fulfillment plays a vital role in connecting an ecommerce company with its customers as a bridge between them. When the customer gets their package delivered, they touch and feel the product and form a first impression. Here is when fulfillment plays its part in marketing strategy. A good marketing strategy is not just acquiring new customers into the business but also ensuring that your existing customers are happy and encouraged to continue ordering the products. Adding marketing to fulfillment is what enhances your business.
How Can You Enhance Your Time to Market with Marketing Fulfillment?
You can enhance your marketing speed in several modes by implementing the right marketing fulfillment tool into your business.
Decrease time spent on projects

You can decrease the time spent on marketing projects by using the marketing fulfillment tool because you do not have to spend time collecting information, looking for assets, and searching for materials needed to launch a campaign. Marketing fulfillment tool stores all the information of an organization that is required to prepare the marketing campaign content.


Increase efficiency and support cross-functional collaboration

If companies could find the best marketing fulfillment tool for their business, they could complete marketing in the most cost-efficient way with increased efficiency. With these tools, different departments can work at a time in specific areas to bring out the best and most accurate campaigns. But on the other hand, it also avoids the risk of misuse of materials and campaign scripts.


Enable Process Improvement

By implementing marketing fulfillment tools into your business, you help the system track your marketing materials and forecast the efficiency of your marketing process. With this, you can eliminate unnecessary marketing steps and implement those value-adding steps to improve your operations.

Four ways that marketing and fulfillment services complement each other
There are several ways through which fulfillment complements marketing.
Marketing Fulfillment

You can use fulfillment services for marketing fulfillment by sending sample products or gift boxes integrated with the fulfillment services. In addition, your 3PL provider can act as both a marketing and fulfillment service provider by shipping marketing materials.


Branded Packaging

Product packing is a crucial element in marketing fulfillment. The box's appearance is as important as the product inside it. Designing your brand box with the logo makes your company's order stand out among several packages, getting you recognition from everyone who sees it, not just the one who bought it.

Here are some of the features that impress and delight consumers:

Eco-friendly packaging
People these days are more concerned about using eco-friendly materials. So, using bio-degradable and recyclable packing inserts add an extra point for your company. In addition, using more explicit packing materials will reduce the cost of packing and lessen the garbage in the landfill.
A delightful unboxing experience
On receiving the package, customers would be more excited to open it. However, adding an extra element inside the box could make them happier. This could be as simple as adding a greeting card, wrapping the products with colorful cloth or papers, or placing a voucher inside the box.
Perfect condition
Putting effort into making the parcel isn't just enough. First, ensure that the product and the box are in perfect condition. Getting professional packing services would help you with that. This will save you on returns as well.
Include marketing materials with your orders

Here is when you use your marketing strategies in fulfillment. For example, adding promotional materials, discount offers, and other perks to your customer's next order will encourage them to return to your products.


Customer satisfaction is the best marketing

The best way of marketing is to ship the right product at the right time. If you make sure that your customers trust your products and services, your marketing fulfillment is done right. In the end, customer satisfaction is all you need.
Fulfillment marketing is essential to eCommerce
ECommerce alone cannot execute your marketing fulfillment plan. Here are some ways to ensure that you're marketing and fulfillment services support each other.
Include a portion of your fulfillment costs in your marketing budget.

If you look from the fulfillment point of view, you might feel that spending money on package inserts and branded boxes are cost incurring. You might as well tend to choose the lowest-cost fulfillment provider rather than the company that will give your customers the best experience. However, when you view fulfillment through marketing, supporting your marketing efforts becomes more meaningful and transparent and spending extra on marketing fulfillment looks worthy.


Put your marketing and fulfillment managers in the same room.

Your marketing efforts and supply chain management should go hand in hand. To keep them tied, schedule brainstorming sessions between marketing and fulfillment services. With this, you can find ways to improve your marketing strategies and keep your fulfillment affordable.
What are the benefits of marketing fulfillment software?
Marketing fulfillment software which acts as digital file management, helps in marketing your business materials more quickly, covering a large area. It also provides real-time results gathered from the electronic delivery channels. In addition, it strengthens the team to work efficiently in fulfilling marketing strategies, creating designs, and maintaining brand integrity.
Fulfillment software will share your marketing materials and business information automatically to printers, distributors, and internal teams, ensuring the team has access to all the information they need from anywhere, anytime, and from any web-enabled devices.
What is a 3PL?
Third-party logistics (3PL) is an outside fulfillment company hired to provide inventory storage. If your company doesn't have space for inventory or the workforce to fulfill all the marketing you plan to do, then this is an effective way to meet your goals. 3PLs also process the package and deliver products to customers.
A third-party logistics provider will do everything in terms of logistics! They manage orders, inventory, printing, and producing all marketing materials. They also keep customer data to streamline the process as we advance. However, it can be expensive and cumbersome for companies to have it in-house, so internal fulfillment is always an option. Leaving it to the professionals can save you time and money in the long run.
Make your 3PL into your marketing partner
Fulfillment Hub USA is a terrific solution for your marketing fulfillment needs. It is a dynamic fulfillment center that does your processing, packaging, tracking, and shipping and provides you with all your marketing materials from the start. We always look for ways to improve your eCommerce fulfillment, provide industry-leading services, and keep your costs down. It is a start-to-finish, all-in-one, full-service 3PL company that has been growing over the years. So, get in touch with us and find out how we can meet your specific marketing needs today.
Given below are some of the value-added services that Fulfillment Hub USA offers to amplify your marketing and customer satisfaction:
Kitting and Repacking
Real time tracking Solutions
Package consolidation
Same-day delivery
Flexible carrier selection
Customized services
Reliable Returns Management
If you're looking for remarkable marketing and fulfillment services, we'd love to discuss how Fulfillment Hub USA can improve your marketing and fulfillment services.
Frequently Asked Questions
1)What is marketing fulfillment?
Marketing fulfillment is an effective marketing strategy for an ecommerce business. It's an all-in-one service that involves creating and facilitating the distribution of various marketing materials.
2)What features in marketing fulfillment can be used to impress customers?
-Eco-friendly packaging
-A delightful unboxing experience
-Perfect condition
3)Will 3PL services providers offer marketing fulfillment services?
Get to know the services that your 3PL provider can offer in marketing your products through fulfillment. Also, ask them about the strategies that have worked efficiently for their clients.
Your eCommerce company alone can't afford substandard fulfillment or marketing. You will improve your marketing and fulfillment by understanding that both are vital in growing your business.
4)What are the benefits of marketing fulfillment software?
It empowers teams to work fast, fulfill marketing strategies, create designs quickly, stay organized, and maintain brand integrity.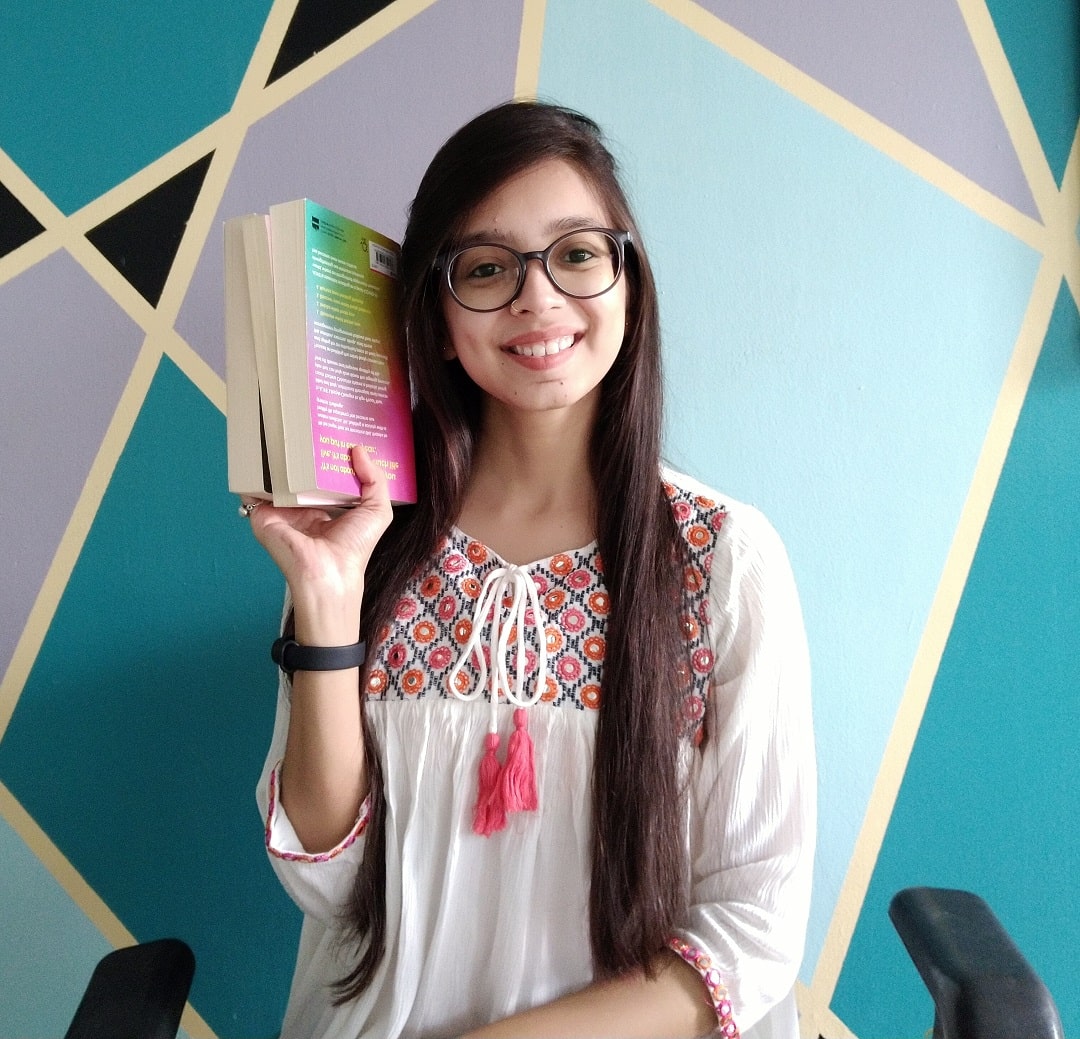 She is an avid reader turned content creator. She has over 4 years of experience in writing B2B and B2C website content, articles, and social media content. She has worked with different types of content; from tweets to full-fledged video scripts and privacy policies. Apart from reading and writing, she connects with plants, travelling, and psychology.