Imagine this: You have set up your e-commerce business and successfully completing orders, managing warehouses, shipping, managing your logistics services, and focusing on marketing. With your excellent performance, you gain the trust of customers and receive a large chunk of orders. Uh, oh, but you don't have enough space to keep the stock, your warehouse staff is unable to manage daily tasks due to less space and more workload. This makes your job difficult enough to drop your branding and marketing plans and focus on administration work only.
Upgrade your logistics services with Industry Experts.
This is sad, isn't it? So, what do you do now? This is where logistics service providers come into the picture. But who are they? What do they do? Let's find out!
All About Logistics Services
Logistics services is a common term in the supply-chain industry. They decide how accurately and quickly products can be delivered to the customers. Here's everything about logistics services and 3PL providers.
What are Logistics Services?
Before we understand logistics service providers and their role in the industry, let's have a look at what logistics services are and why do you need to manage them accurately.
Logistics Services are crucial for an order-fulfillment process. It consists of inventory management, security, picking, packing, shipping, safe delivery, returns management, and many more. In simple terms, everything that you do after receiving an order to safely deliver it to the customer is a kind of a logistic service.
In-house Vs Third-Party Logistics Services

There are two ways you can utilize these services: in-house fulfillment and third-party fulfillment. When you do everything in-house, you manage every process by yourself whether it is managing inventory or delivering products safely. As a result, the risk of mishap occurrence increases, and you get less chance to market, plan, strategize, and forecast. Moreover, when you manage everything on your own, juggle between tasks, keep track of every single step of every package, there's a high chance that you can make mistakes, and lose it all.
No customer wants to receive a wrong product, poor packaging, or late delivery. So, if you fail to manage things accurately, you lose sales, customers, trust in the market, and ultimately, your business.
To save yourself from losing your customer's trust and your business, consider partnering with a tech-driven logistics provider.
Who Are Logistics Service Providers?
A logistics service provider is a company that offers various supply chain services for an order-fulfillment. They specialize in multiple domains of the supply chain and are experts in handling everything precisely. As a result, your workload reduces, and you have ample time to focus on other important aspects of your business.
They are also known as third-party logistics providers (3PL) or fulfillment partners. There are various providers available all over the globe, and selecting the right fulfillment partner is critical for your business growth.
A 3PL company offers a wide range of services including:
Inventory Management and Storage
Multiple Sales and Shipping Carrier Integration
E-commerce and Wholesale Order Fulfillment
International and Domestic Shipping
Other services depend on the expertise and licenses available to a fulfillment center.
Why Do You Need a Logistics Service Provider for a Successful E-commerce Business??

As we have already established that a fulfillment center helps you reduce your workload, but what else? Let's look at some of the top benefits that you can expect when you partner with a logistics provider:
Expertise
A logistics service provider is an expert in the industry and helps you resolve your logistics problems easily. Moreover, their expertise and guidance can assist you set up your base as a trustworthy e-commerce seller and can help you scale.
Growth
Partnering with a reputed fulfillment center like Fulfillment Hub USA guarantees your growth in the industry. They have all the necessary tools to fasten your order-fulfillment process, resulting in quick delivery and build customer's trust.
Team-Work
Logistics providers manage everything accurately with a team of experts. This leads to minimized errors and smooth operations.
Tech-Driven
Leaders in the industry are tech-driven. Tech-integration makes a lot of processes easy to manage, and it always keeps you ahead of your competitors.
Network
Your network expands when you partner with a 3PL provider. In terms of shipping, a 3PL has strong ties to major shipping carriers, which in turn benefits you in terms of discounts, and you can pass them on to your customers as well.
Cost and Customization
A fulfillment center helps you save money. Along with shipping, you save a lot on space, staff, security, freight, customs, equipment, technology, and more. In addition to this, they always have many fulfillment plans; you can choose the one that suits your business needs or opt for customization.
When you partner with a logistics provider, you avail a lot of benefits and set your business up for growth. However, when you are selecting a fulfillment partner, it is as important to check whether they are tech-integrated or not as it is important to establish your business requirements upfront.
Let's find out how tech integrated logistics providers can help you in your business growth.
Why Should You Opt for a Tech-Integrated Logistics Provider?
The entire fulfillment landscape has evolved with technological advancements. The latest tech integration always helps businesses process orders quickly and scale effectively. A tech-integrated logistics provider has many benefits. Some of them are:
Real-Time Updates
A tech-enabled 3PL provides you software integration that helps you stay in the loop of your order fulfillment process by updating you everything in real-time. It lets you stay alert about your order and inventory.
Better Customer Support
Transparency in the system with the software helps you answer your customers better in case of any query. As a result of this, you meet your customer's expectations with ease.
Faster Order Fulfillment
Tech integration enables 3PL to stay updated. This helps each team to process faster with the updated information and allows you better order fulfillment.
Adequate Business Management
Software integration is profoundly helpful on the path of planning, strategizing, forecasting, and managing your business. Additionally, it provides data, analytics, and forecasting tools to plan and strategize better.
Lesser Errors
Last but not the least, a tech-driven logistics provider helps you reduce errors in the order-fulfillment process. Tech tools are always helpful in keeping the process accurate and faster. So, you can throw your worries away for your customers getting a wrong product or late delivery or any other mishap to happen in the fulfillment process.
Partner With a Tech-Driven Logistics Service Provider Like Fulfillment Hub USA
FHU provides services that fulfill your brand requirements. We offer international and domestic shipping, freight services, same-day delivery in Miami, in-house software integration, multiple sales channel and shipping carrier integration. Moreover, we also provide e-commerce fulfillment, food and alcohol fulfillment, print-on-demand, and many more services.
Our 5-in-1 cloud-based software enables you to stay in the loop of every stage of your order-fulfillment process. It allows you to manage everything at your fingertips. The software has various features, including inventory management, returns management, order tracking, billing breakdown, data importing, automatic reship, and more. In addition to this, with an easy-to-use interface, we provide multi-channel integration and a detailed, easy-to-understand dashboard. Our software is designed to give you every detail you need. You can drill down search results, use advanced filtering options, and perform any edits as needed.
With industry expertise, we serve you and your customers with best-in-class support. We cater to the needs of both large public companies as well as small businesses from the USA and overseas. Moreover, we can guarantee to save your time and money on fulfillment and shipping while providing a superior experience. Connect with our experts today to get your successful e-commerce fulfillment on board!
FAQs
What is logistics?
Logistics is the process of moving goods from warehouse to shipment in an effective way to save money, space, time, and labor to fulfill orders rapidly.
How do I choose a logistics service provider?
When you are choosing a logistics service provider, make sure they have a tech-integrated system, are cost-effective, and keep you in the loop of the order-fulfillment process. Always remember, no matter they are experts in the industry, if they are not able to fulfill your requirements, you don't need them.
What is a third-party logistics company?
Also known as 3PL, a third-party logistics company provides you all the supply chain services. From storage, inventory management to shipping and safe delivery, everything is managed by them. Fulfillment Hub USA provides you various logistics services with tech integration at an affordable price.
What do logistics services include?
Logistics services include storage, transportation, shipping, packaging, receiving, and management of every supply chain stage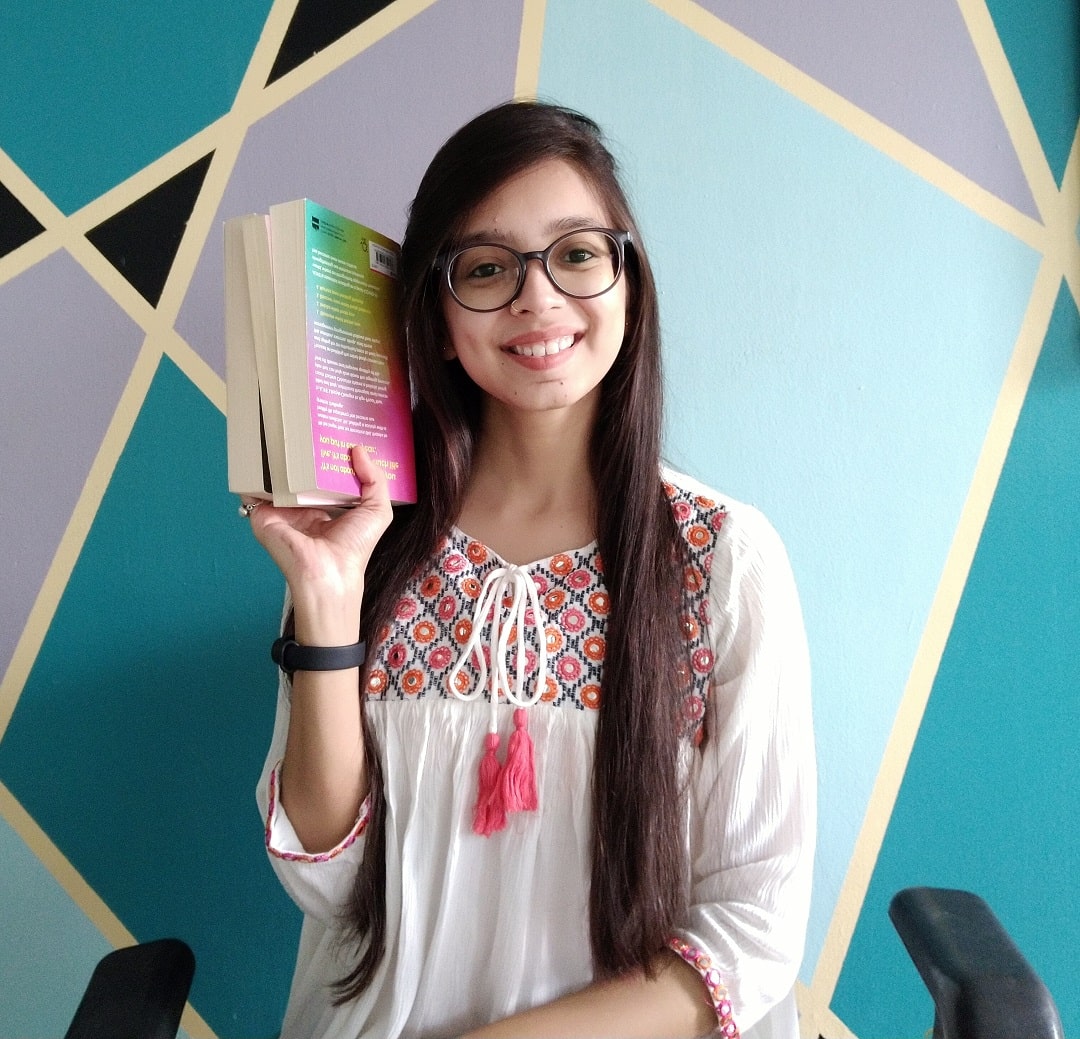 She is an avid reader turned content creator. She has over 4 years of experience in writing B2B and B2C website content, articles, and social media content. She has worked with different types of content; from tweets to full-fledged video scripts and privacy policies. Apart from reading and writing, she connects with plants, travelling, and psychology.