Do you struggle to manage infrastructure to store products? Do you find it difficult to fulfill orders smoothly and quickly? If yes, then outsourcing fulfillment to a third-party logistics (3PL) company is the best solution for you.
In the modern-day digitalized era, fulfilling orders quickly is the key to customer satisfaction. More and more businesses are using third-party logistics and fulfillment services to make the order fulfillment process smooth and hassle-free. If you are also planning to use 3PL fulfillment services, and have no idea about costs, you are at the right place. Here is an article about different types of fulfillment costs and the factors affecting them.
Learn about your eCommerce business costs with our experts.
All About 3PL Fulfillment Costs
Ecommerce logistics is gaining a lot of traction due to the rise in the trend of online shopping. As a result, the global eCommerce logistics market is forecast to expand from $368 Billion in 2020 to $645.27 in 2025, a report by Transport Intelligence. This figure shows that the eCommerce logistics market is expected to grow rapidly as a result of the growing demand for 3PL fulfillment services.
In order to expand your business and get a competitive edge in the industry, it is better to know jargons, latest technologies, costs involved in partnering with a 3PL beforehand.
Types of 3PL Fulfillment Costs

There are critical operations at every stage of a fulfillment center, and with it, there are multiple costs attached. Moreover, the value-added services you ultimately choose to utilize will be a primary factor in determining your 3PL cost. Here are different types of fulfillment costs:
Setup
Setup fees are generally one-time charges. It is for you to understand how to use their resources and includes training, integrating software, and creating infrastructure.
– Charges depend on the 3PL.
Inbound Shipping and Receiving
The cost involved in receiving goods from suppliers to unloading them to the warehouse comes under inbound shipping and receiving.
– Hourly rates vary according to the type of services a 3PL is offering.
Storage
Storage in fulfillment refers to utilizing warehouse space to store inventory. 3PL charges based on the volume of space your products are using or the number of pallets your product need.
– Charge per square foot, square meter, or pallet.
Inventory Management
This includes managing your entire inventory, confirming that records match the physical count of goods, security, and temperature-control of specific products. Inventory management is a vital process for any eCommerce business. However, for the purpose of expanding your business, it is better to hand out this responsibility to the experts.
– Charges vary according to the services you opt for and 3PL.
Picking and Packing
Pick and pack are done when an order arrives. This includes fetching goods from storage and packing them to ensure safe transit.
– Charges are often rolled into box/packaging fees and are on an hourly or per-item basis.
Knitting
It comprises the packaging of similar or partially similar goods together. Kitting is done to lower shipping costs, speed up the order-fulfillment process, and streamline shipment.
– Charges depends on the number of kits, pallets, or space your products are using.
Sorting
This calls for the arrangement of different SKUs for shipping. Sorting systems are used to consolidate the random flow of products into discrete orders for shipping.
– Some 3PL include these charges in the package while others charge separately.
Shipping
Shipping fees encompass charges for loading and checking goods for transport. This cost depends on the mode of transport and the type of shipping you choose.
– Bill depends on the mode of transport and different carriers.
Label Printing and Order Insert
When you opt for customized packaging then, label printing and order inserts are for you.
– Charges depend upon the material of print, the number of prints, and the size of labels.
Returns Management
Some 3PL like Fulfillment Hub USA manage returns on your behalf. They charge you for return shipping and processing fee.
– Fees usually depend on the shipping carrier and restocking.
Account Management
Account management fees can be hidden charges. Make sure you get it confirmed before you opt for 3PL services.
– Charges vary according to the 3PL partner.
Software Costs
Automation is the new normal in the logistics industry. If you opt for a tech-driven 3PL partner, ask them about the setup, integration, and maintenance cost of the software they are providing. Moreover, opt for services that you need and discard the ones that are not beneficial for you.
– Every 3PL has its own cost of the software.
Work Orders
These are charges when you ask your 3PL to do something that isn't covered in their existing plan.
– Work orders are hourly rates varying according to 3PL.
Factors Affecting the Cost of 3PL Services
Various factors decide your 3PL costs. It varies from fulfillment centers to the type of services you opt for. Here are some general factors that might affect your 3PL costs.
Dedicated Warehouse space according to the goods and pallets
Number of orders processed annually
Hazardous material considerations
Inventory value estimation
Stock rotation considerations
Specialized handling and other labor needs
Average order size
Special transport requirements
Number of shipments per year
Warehousing insurance needs
And much more!
3PL Costs Vs In-House Costs
Every business aims to cut costs wherever it can. So, before you opt for any fulfillment center services, ensure that you compare their prices with in-house fulfillment.
Under in-house fulfillment, it's you who'll be in charge of every process, starting from inventory storage to secure shipping and tackle the many challenges that come with it. It is best suited for companies with low order volumes.
In order to expand your business, handing out the fulfillment responsibilities to a 3PL is a much better idea than doing everything in-house. When you opt for a third-party fulfillment, you benefit from secure storage, timely delivery, proper management, and automated operations. The fulfillment center you choose decides the quality of your services, hence, choose wisely.
To Cut a Long Story Short
3PL costs are crucial factors in deciding the overall costs of your fulfillment operations. Hence, as a seller, it is essential for you to know about them and your potential fulfillment partners. It is easy to get stuck in the trap of more promising and less delivering fulfillment centers. Hence, before you partner with any 3PL, ask them all the necessary questions, make sure they are budget-friendly, and check their experience and expertise in the industry.
Expand with Affordable Services of Fulfillment Hub USA
Fulfillment Hub USA is your reliable, cost-saving 3PL partner. We are a tech-driven fulfillment hub, working towards easing the supply chain process for your business with our team of experts and 24/7 security. Additionally, we provide multiple services, including worldwide shipping at an affordable cost. Contact our experts and receive guidance on how to proceed with 3PL services. Get a quote today!
FAQs About 3PL Fulfillment Costs
What is 3PL fulfillment?
3PL fulfillment is the outsourcing of order fulfillment and logistics to an external partner.
What does 3PL fulfillment include?
3PL fulfillment includes inventory management, picking, packing, shipping, returns management, and more.
How much does eCommerce fulfillment cost?
Every 3PL has a different cost structure for eCommerce order fulfillment. It also varies based on the services you opt for.
How much do fulfillment companies charge?
Different 3PLs charge their fulfillment services in different ways. Some fulfillment companies charge monthly or time-based, while others charge as per orders.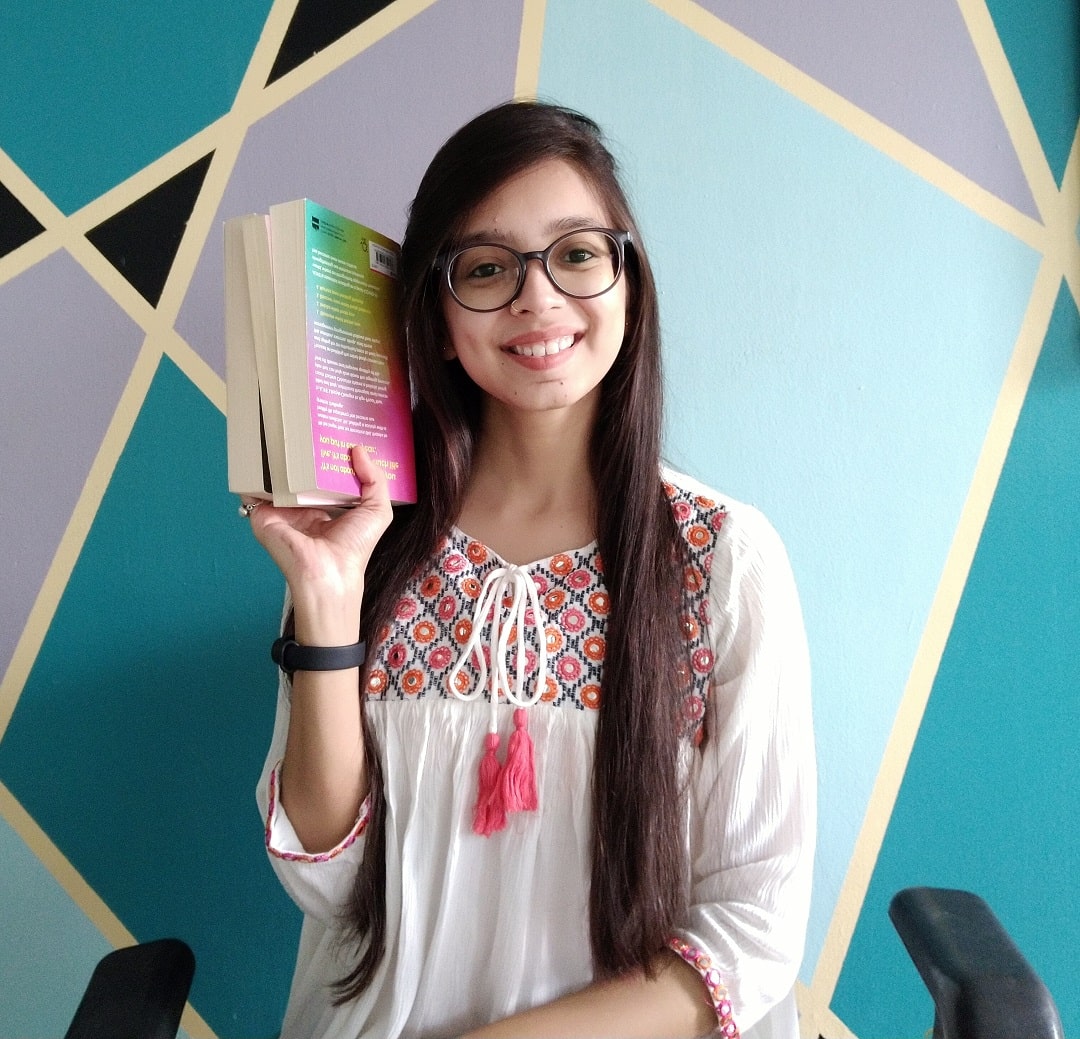 She is an avid reader turned content creator. She has over 4 years of experience in writing B2B and B2C website content, articles, and social media content. She has worked with different types of content; from tweets to full-fledged video scripts and privacy policies. Apart from reading and writing, she connects with plants, travelling, and psychology.