Unboxing a package isn't just an occurrence; it is an experience. YouTube and other social media platforms have made 'unboxing' an incredible moment in today's digital age. Hence, delivering a satisfying experience has become a priority to businesses, no matter big or small. Creative custom packaging is one of the best options to cater to this experience for your customers. Read this blog to know more about custom packaging.
Save money with customized packaging.
Stand Out With Custom Packaging
In today's crowded market, it's challenging to create a long-lasting impression on customers. Hence, to stand out, you must provide a unique experience to your audience. You can achieve this with the help of custom packaging. It is a simple way to retain customers and build brand value.
The global personalized packaging market is expected to generate revenue of $35,513.95 million by the end of 2024. This swift expected growth makes today the best time to invest in custom packaging. Continue reading this article to know why and how to create customized packaging for your business.
Reasons to Opt for Custom Packaging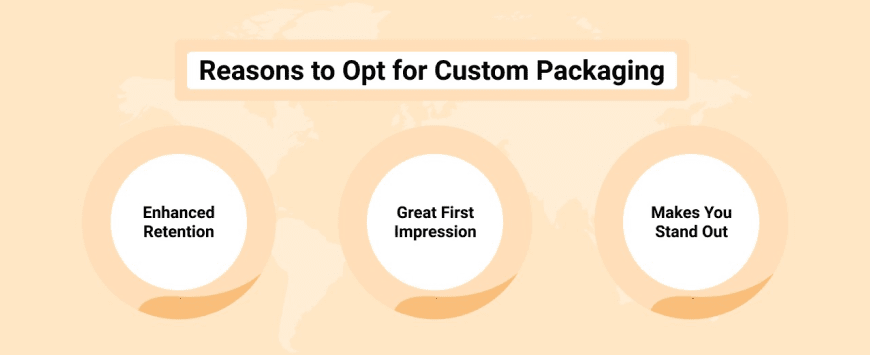 Custom Packaging is an underestimated aspect of product branding and marketing. It isn't just a container for your product; it plays a variety of roles. Here are some reasons for your e-commerce business to start using custom packaging today!
Great first impression
Creating a unique impression is the only key to gain traction in a world full of brand messaging. It is said that don't judge a book by its cover but, let's be honest, we all do that. But unfortunately, that goes for evaluating the service of a brand with the first product delivery as well. Hence, custom packaging is a way to save yourself from getting discarded for poor service and experience.
Custom Packaging creates a great first impression and tells your customers that you care about their experience.
Enhanced Retention
When you provide unique packaging to your customers, they are more likely to remember you at the top of mind at the next purchase. Give them a positive unboxing experience and something to remember, and they are more likely to come back.
Make your brand stand out
It is always best to represent your brand with colors and display them everywhere, even on your packaging material. Your packaging is your brand ambassador, representing your brand around. It captures your brand's personality.
Design it wisely as it defines your brand voice and, ultimately, your customer's experience and retention.
Design wisely
When you are designing your customized packaging, keep your customers in mind. Will they like a homemade design or prefer luxury packaging?
Fit it into the box
When you opt for creative packaging, make sure it looks good and is according to the product size. It may take some time to figure out the right combination of size, shape, material, and security of the boxes but don't miss out on creative packaging.
Be Careful with Fragile Items
Your product packaging makes a huge difference in whether or not your product arrives broken to your customers' doorsteps. Make effective use of dunnage to add some additional cushioning to the product. However, make sure you are not over-spending on packaging material.
Pack Wisely, Save Happily / Freely
Your customer shouldn't receive a comb in a larger shipper box layered with million sheets of bubble wrap. That is a waste of material and can increase your logistics and shipping costs. Instead, you can create different packaging options for your various products but make sure the overall packaging looks good and keep the product safe.
Build Value With Custom Packaging
When you provide custom packaging to your customers, you show them that you care about their experience. This helps you in value-addition for your brand.
Increased Perceived Value
Packaging impacts your overall brand perception. People tend to remember visuals more, and hence, when you serve them with attractive and efficient packaging, they are more likely to remember you the next time they want to buy a similar product.
More Social Media Traction
With the increase in 'unboxing' videos on the internet, people are capturing their unboxing experience more than ever now. If you provide a media-worthy experience to your customers, it leads to an increase in your brand reach on various platforms and free word-of-mouth promotion.
Build better brand loyalty
When you deliver an upgraded experience to your customers, they come back to you happily. Hence, custom packaging enhances your brand loyalty.
What's Included in Custom Packaging?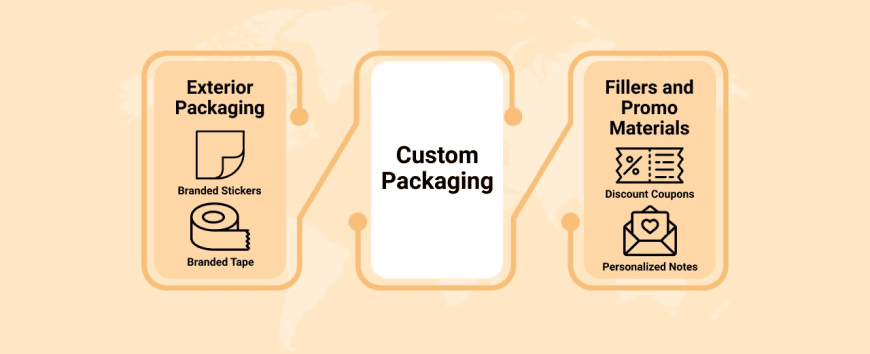 There are various ways you can provide custom, unique packaging to your customers. You can customize the packaging of your products inside and out. Let's dive into what and how of it.
Exterior Printed Packaging
Exterior printed packaging gives you a chance to be creative and showcase your brand voice with colors, prints, or any additional material. You can creatively utilize branded tapes and stickers or go all together into a product-based packaging.
Filler and promo materials
Inside the box, you can be much more creative than outside it. For example, you can put personalized notes, filler, tissue papers, other product samples, promotional discount coupons, special offers, and more.
You can also be creative with fillers; use confetti as a filler just like The Bees Knees. They put colorful bee confetti, and inside of their box is printed with bees as well.
Cost – Is It Worth It?
Custom packaging may sound like an expensive investment. However, it isn't necessary if you are trying to cut costs. If you are not ready for custom packaging, unbranded wrapping can still be a great option.
If you decide to go with custom packaging, prices can range from $0.10 – $10.00 per box. It depends on the quantity as well; as the quantity goes up, the price goes down. Moreover, many factors go into custom packaging, including size, filler materials, quantity, ink coverage, materials, and tooling. Decide all these beforehand to save costs later on.
To conclude, investment in custom packaging is worth it if you want to stand out in the crowd. Start slowly with personalized notes and coupons in the box, and note the difference in your customer's experience with you. If done right, it can do wonders for your business.
Custom Packaging with Fulfillment Hub USA
Fulfillment Hub USA is here to cater to all your custom packaging needs at an affordable price. Our designers at our subsidiary, AppManufact, equips your brand with designs that represent your uniqueness, brand voice, and values. We are here to scale your business to the next level with personalized packaging. Contact us today for competitive custom packaging offers for your e-commerce business.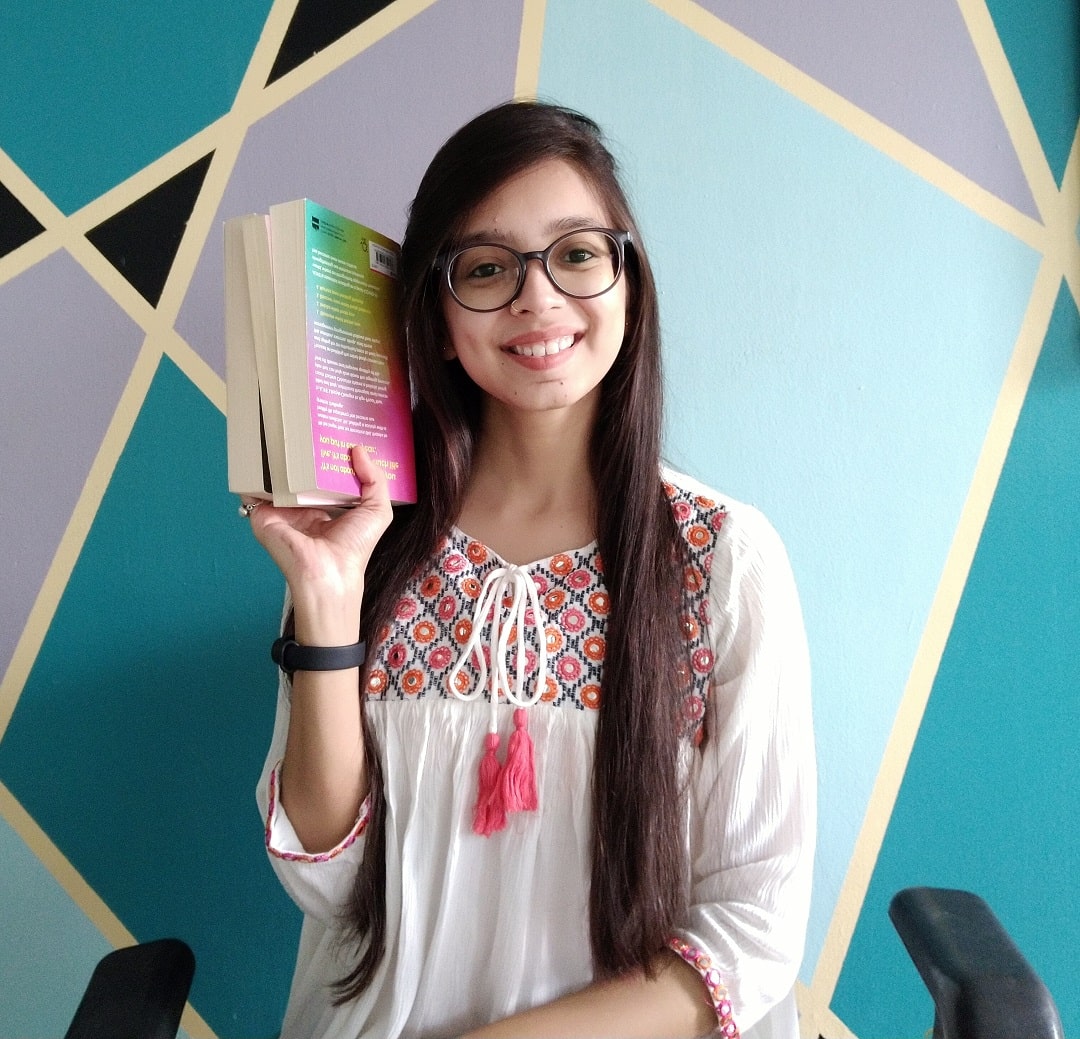 She is an avid reader turned content creator. She has over 4 years of experience in writing B2B and B2C website content, articles, and social media content. She has worked with different types of content; from tweets to full-fledged video scripts and privacy policies. Apart from reading and writing, she connects with plants, travelling, and psychology.