Dunnage is one of the common logistics terms popularly used by eCommerce businesses, logistics companies, and regular customers. However, there is still some confusion lurking around the term, so, here is a blog with all you need to know about dunnage and its importance for e-commerce businesses.
Secure your package with the right Dunnage at Fulfillment Hub USA!
All You Need to Know About Dunnage
Dunnage is a common term used to describe different packaging materials like kraft paper, bubble wraps, plastic bracing, boards, blocks, crinkle paper, fillers, and more. It is used to support and secure items throughout the process of shipping and handling.
It plays an essential role in protecting the items from any type of damage. Although e-commerce businesses have an effective return and refund process, it is always a good idea to avoid returns. According to a report published by Statista, 30% of online shoppers return the purchased product due to shipping damage. Therefore, it is essential to use proper packaging components to ensure the safety of the parcels.
What is Dunnage?
Dunnage refers to a protective material used to render safety to goods during the shipping process. In packaging, it includes a wide range of materials ranging from packing peanuts to solid plastics, to bubble wrap in order to provide cushioning to the items. It helps to secure cargo and protect loads.
The right usage of packing materials can render amazing benefits to your business and can help yield significant savings. It can be made using different types of materials for different uses. The primary intent to use it is to protect items during shipping.
Common Types of Dunnage

Now that you know what dunnage is, let's have a look at its common types. People use different materials as packaging to render protection to the shipping items. From standard plastic elements to eco-friendly twine and wood chips, shippers use a wide range of elements. All the packaging components are good, but some provide better protection. Here is a list of common types that you can use for your order fulfillment.

Solid Plastics
It is one of the strongest and best dunnage materials and is popularly used in high-value, industrial shipping. Solid plastics are expensive as compared to other types; however, it is the best for high-value products that need robust protection.
Solid plastics are often molded while packing to ensure consistent dimensions for the product and the containers or boxes that are used to ship them. It is expensive but can satisfactorily protect bulky and large equipment.
Bubble Wrap
We all have used it. Bubble wrap is one of the most popular ever-present dunnage and it is best for protecting delicate items. One of the amazing things about bubble wrap is that you can use it repeatedly as long as the bubbles are in good condition, which makes it good for the environment.
Kraft Paper
It is recycled paper that is usually stuffed and crinkled in a package. It is another one of the most commonly used packing materials as it is reusable, cheap, eco-friendly, and effective. You can rip the craft paper according to your requirements to fill it in the empty space or wrap it around products.
Air Pillows
One of the most effective dunnage materials is air pillows. These are actually plastic pillows that are filled with air to give cushion and keep the product from sliding. Air pillows are usually used to fill the gap or missing space. This material is lightweight which keeps it from adding cost and bulk to your shipments.
Shredded Cardboard
Old cardboard boxes are set into new boxes in order to provide extra protection to fragile items. If you have a machine, you can recycle the old cardboard boxes and convert them into flexible sheets. You can use these sheets to wrap around delicate items and provide extra protection. They are popularly used for bottles. One of the biggest advantages of shredded cardboard is that they are eco-friendly and you can recycle them further.
Packing Peanuts
It is a classic box infill and is popular dunnage. These small foam balls can adequately fit in all spaces and can absorb remarkable impact. The only drawback of this dunnage is that they stick to the products and get often pulled out of the bags. If it is important for you to use packing peanuts, consider using modern cornstarch options. You can recycle them and they are easier to control.
Steel
It is one of the most expensive dunnage choices and is only used for high-value shipping. If the products are heavy, you can use this dunnage to restrict heavier items from damaging light-weight products.
Corrugated Paper
It is another famous choice for dunnage materials. One of the best things about this is that it has high-tech constructions which help to ensure that the material can hold different weights and protect the product against moisture. It is one of the most amazing sustainable packing options.
Molded Foam
It is a common dunnage material option used to set inside the product's box. Molded foam is popularly used in packing electronic items or sensitive items to keep them from moving around. It provides full shock absorption which in turn provides extra safety to the sensitive products.
Custom Dunnage
Shippers need custom dunnage solutions for fragile materials with specific dimensions. If you have specific requirements, you can contact the dunnage providers. Custom dunnage can help you provide extra protection to shipments. You can even use custom packaging components so that everything fits properly and the product is extra safe.
Importance of Dunnage in Shipping

Items have to go through different phases and environmental conditions during shipping. Therefore, shipping companies use dunnage in order to provide extra protection to items during handling and transport.
Physical Protection
Packages have to go through a long and complicated process during shipping in order to reach the destination. Dunnage provides adequate protection when the parcels are sliding across ships, trains, or trucks. It is usually cheap but can help to protect fragile, loose, and valuable items.
Shock Absorption
When you ship the products, they can slide around, get squished, or dropped, which can cause a collision and lead to vibration or shock. When you use dunnage materials properly, it absorbs shock and can help to prevent damage.
Moisture Protection
Moisture can be harmful to products. Depending on the location where you are shipping the product, you need to handle the product satisfactorily. The right packaging components can help you protect valuable items from moisture when shipping.
Air Circulation
Shippers use dunnage when packaging items in order to ensure proper air circulation in big closed compartments like washing machines or refrigerator holds. It also helps to keep the packages separated.
Weight Distribution
Shipping bigger and heavy items like a couch is usually difficult as such products are difficult to manage. Therefore, in order to ensure easy management during transport and shipping, shippers use wooden packaging components with the aim to distribute the weight of items. It helps to easily carry and handle heavy items.
Under the Umbrella
Dunnage is profoundly essential for shippers and for eCommerce retailers to manage the safety of the products. It is better to choose it according to the type of products you are shipping. There are different types of dunnage materials you can use to ensure that the product reaches safely to the customers.
When choosing the right option, consider the type of product, its weight, packing options, and shipment method. If you are planning to outsource logistics to a third-party logistics company, make sure to ask them about the dunnage options they use. Right packaging components can help you to deliver the products safely to the customers without any damage.
Let Fulfillment Hub USA Handle Packing and Shipping for You!
At Fulfillment Hub USA, we use the best dunnage materials to ensure the safe delivery of your products. We pride ourselves on being the best and most reliable fulfillment company. Our main aim is to offer best-in-class fulfillment services to make warehousing, packing, and shipping a hassle-free process for you.
We use different types of dunnage options to provide extra protection to products. Moreover, we also offer custom packaging and dunnage solutions to meet your requirements. For more information, feel free to contact us.
Frequently Asked Questions About Dunnage
What is dunnage?
Dunnage refers to the padding material used to protect goods and keep cargo in position during shipping.
What is dunnage used for?
Dunnage is used to protect items during transportation. It provides cushioning to the goods to make them stay put.
What are the types of dunnage?
There are different types of dunnage ranging from bubble wrap to packing peanuts to solid plastics.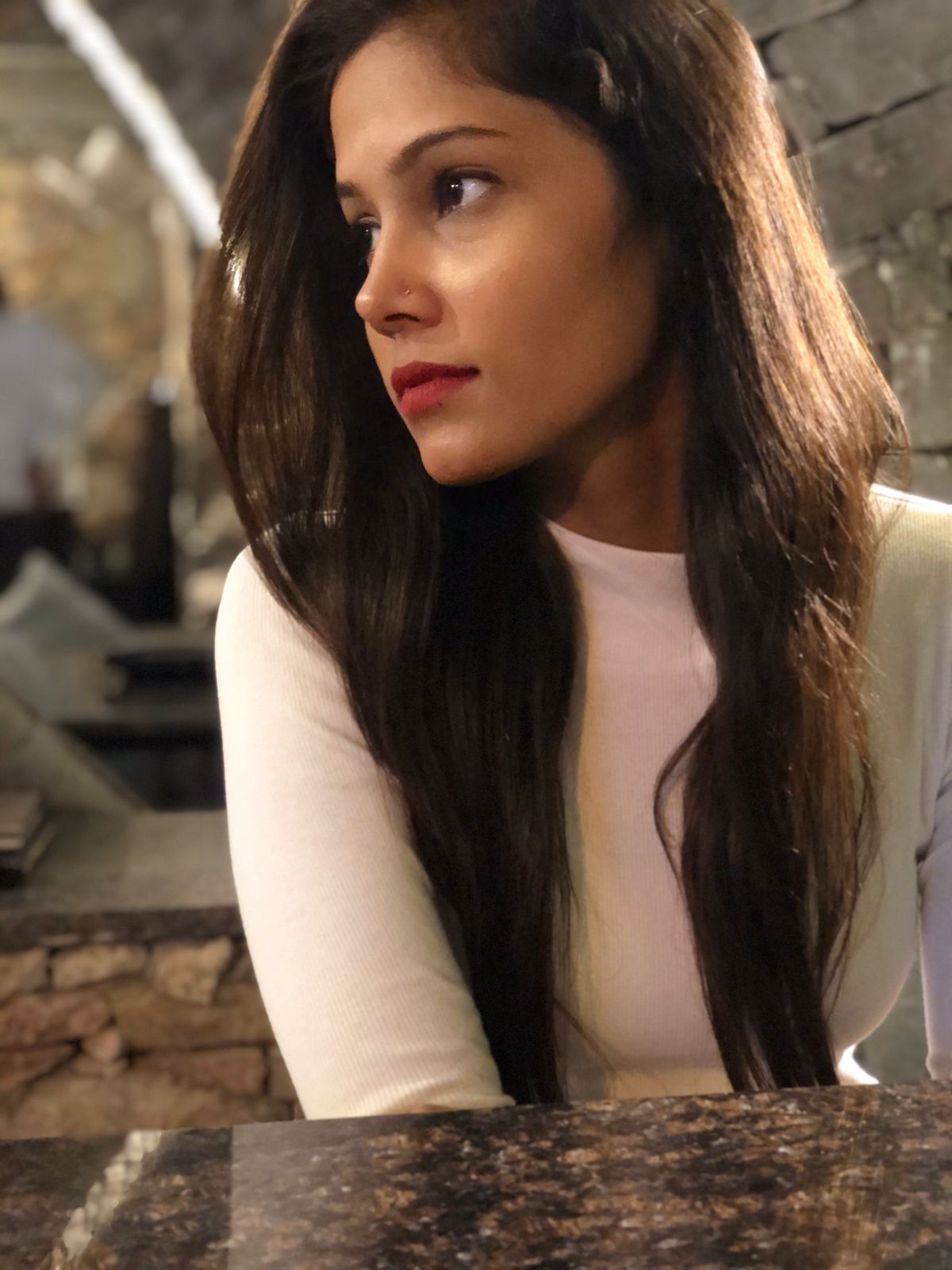 She is an enthusiastic writer with command over persuasive and engaging content. She has more than 3 years of experience in content writing having expertise in both B2B and B2C blogs, websites, and social media content. Other than writing she enjoys music, reading, and exploring new places.